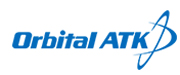 Orbital ATK (NYSE: OA) has been awarded a contract by Intelsat to build the Galaxy 30 communications satellite — the satellite will be based on Orbital ATK's highly successful GEOStar-2™ satellite platform.

Galaxy 30 will be designed, built and tested at Orbital ATK's state-of-the-art satellite manufacturing facility in Dulles, Virginia, and will primarily serve video markets in North America. The satellite is scheduled to launch in early 2020.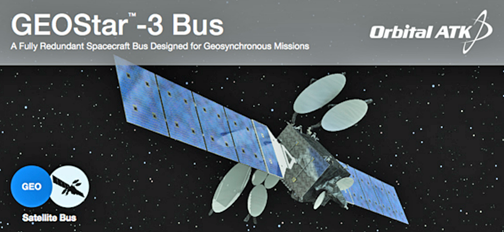 Galaxy 30 will be the 41st commercial spacecraft built by Orbital ATK for customers around the world. With the company's flight-proven GEOStar-2 spacecraft platform, Orbital ATK is the world's leading supplier of 1.5 - 5.5 kilowatt commercial geosynchronous (GEO) communications satellites used to provide DTH TV broadcasting, cable program distribution, business data network capacity, regional mobile communications and similar services. The company has also manufactured three spacecraft on the new GEOStar-3 satellite platform, which provides as much as 8.0 kilowatt of payload power and can accommodate virtually all types of commercial communications payloads.
According to Amer Khouri, VP of the Commercial Satellite Business at Orbital ATK, the company is proud to continue their legacy of producing high quality satellites for valuable customer, Intelsat. This long-lasting relationship with Intelsat demonstrates Orbital ATK's ability to provide satellites that meet and exceed the expectations of customers.
Ken Lee, Intelsat's SVP Space Systems, noted that Galaxy 30 will be the 11th satellite Orbital ATK has built for Intelsat, and represents the first satellite in the Galaxy fleet replacement program. Galaxy 30 demonstrates Intelsat's commitment to the Galaxy cable distribution neighborhood, which has an unmatched penetration of headbands in the U.S. and will support traditional broadcast applications, such as UHD distribution, while at the same time being capable of supporting new network solutions for applications such as OTT video and other distribution requirements. In addition to its C-band payload, Galaxy 30 includes Ku- and Ka-band payloads to support broadband applications. The GEOStar-2 design has the capabilities that will allow the company to advance our network architecture while still providing incomparable economics for our customers.