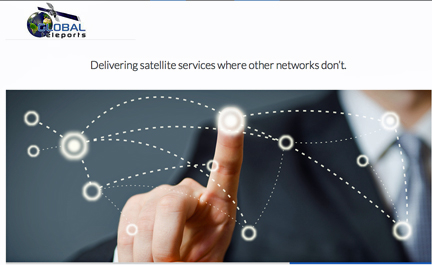 [SatNews] Global Teleports will be exhibiting at the upcoming Welsh Business Show in Cardiff on 1st May and will be demonstrating its recently launched, cost-efficient, satellite broadband service, Vip3Play.
Vip3Play is a state of the art triple play service, capable of delivering data, voice, and video services to domestic and enterprise users. Global Teleports will be inviting visitors to their booth to use the satellite antenna, which is so simple that it can be installed and used by untrained personnel using the manufacturer's Point&Play® device.

"There is a severe lack of broadband coverage for users across the country, with Wales being one of the areas most affected by this lack," said Roger Boddy, CEO and Founder, Global Teleports. "With this service, we are able to cover the UK in its entirety, as well as other countries across the globe."

The Vip3Play service can achieve speeds of up to 45Mbit/s for enterprise users, and 20Mbit/s for domestic users. Global Teleports will be demonstrating its Vip3Play service on booth 1 at the Cardiff Business show on May 1st.
To learn more, please visit the Global Teleports infosite at http://globalteleports.com/