[SatNews] The new service will provide dedicated Ka-Band capacity to meet customer requirements in the Libyan and Afghanistan markets.
SpeedCast, a global satellite telecommunications service provider, announced the launch of a new Ka-Band service to serve two key North African and Middle Eastern markets. The new service will provide dedicated Ka-Band capacity to meet customer requirements in the Libyan and Afghanistan markets. The service builds upon SpeedCast's existing service offerings in the two regions, which includes both C-band and Ku-band services, and marks the continuation of SpeedCast's expansion into North Africa and the Middle East.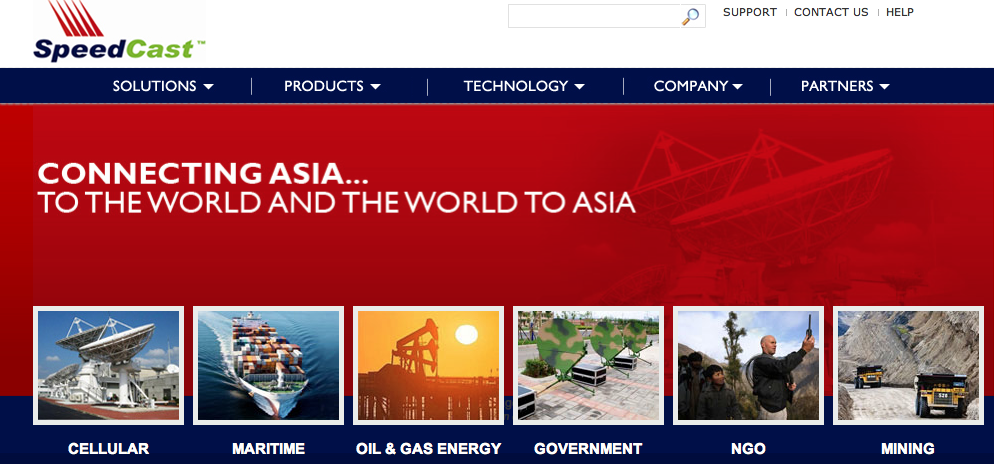 SpeedCast selected the Ka-Band frequency for the new service due to its high capacity and focused footprint on these two countries. The footprint matches the growing demand SpeedCast faces from its existing telecom and enterprise customers for satellite services. The Ka-band service is compelling due to its high throughput and cost effectiveness, which make it ideally suited for addressing connectivity requirement among customers in these two geographies. The service can be utilized for Internet access, Virtual Network Operators (VNOs) services, IP trunking, and fully managed network services, thus catering for most needs in the market.
SpeedCast specializes in delivering satellite services to remote and hard-to-reach regions. The company saw two opportunities in these two countries—first, an underserved need for reliable and cost-effective communication in Libya, and second, an opportunity to extend its existing service portfolio in Afghanistan. In Libya, SpeedCast is bringing its reputation for quality of service and unrivaled customer support to the Libyan market.
In Afghanistan, SpeedCast has been, for many years, one of the largest service providers in the market, serving all sectors of the economy: banks, telecom operators and ISPs, Government, NGOs, Enterprises. SpeedCast is further investing to serve the needs of its customers in that country. Based on initial customer response, SpeedCast anticipates strong demand for the new service in both markets across multiple sectors.
"High capacity service covering Libya and Afghanistan are critical for meeting the current and future needs of our customers," said Pierre-Jean Beylier, CEO of SpeedCast. "SpeedCast has made a strategic move to extend our services in these two markets. We are pleased to support Libya's development and business needs by delivering unsurpassed quality in that market."
"Our North African and Middle Eastern customers have distinct and specific network requirement. This additional investment signifies our commitment to our customers in these regions, to support their needs and grow our network as their demand grows," added Tom Koster, VP of Middle East and Africa. "This is a key part of our overall investment strategy for the two regions."
SpeedCast will continue to execute on its global expansion plans, investing in key markets and geographies, in order to provide the highest level of service and support for its customers wherever they are throughout the world.