A Memorandum of Understanding (MOU) has been signed by Thuraya Telecommunications Company and Indosat Ooredoo, a leading mobile operator in Indonesia—the companies will develop a new range of services by combining Indosat products with Thuraya Satellite technology and devices for business customers in Indonesia.
The agreement has created a framework for collaboration in three main areas. New services will be developed using Indosat SIM cards roaming on the Thuraya network as well as bundling satellite devices with Indosat Ooredoo digital applications. At a later stage, Thuraya and Indosat also plan to develop additional use cases for the burgeoning IoT market.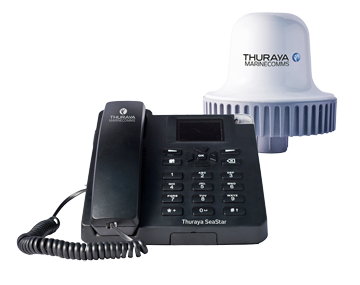 The satellite-powered business applications allow organizations to extend their services beyond terrestrial networks, whenever they have remote connectivity requirements across various extreme environmental conditions. Indosat has identified an extensive range of specific sector opportunities for Thuraya land, data and maritime services. The full scope of markets now set for transformational communications capabilities across Indonesia includes oil and gas, and mining; plantations; high end yachting, merchants and fishing; military and police services. Thuraya's extensive and reliable satellite network complements Indosat's own connectivity, extending into those areas that are beyond terrestrial reach. This will enable both companies to offer seamless customer experience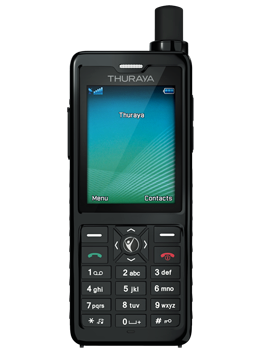 According to Bilal Hamoui, Thuraya 's Chief Commercial Officer, this is an important step towards an extensive and exciting long term collaboration. Indonesia is a large country covering a vast area and needs comprehensive connectivity at all times. Thuraya's capabilities are complementary and the company will be able to give end users far greater flexibility than they currently posses. This agreement delivers reliable communication wherever and whenever it is needed, and will save and improve lives across Indonesia.
Herfini Haryono,the Indosat Ooredoo Director and Chief Wholesale and Enterprise, added that this MOU will allow businesses, military, and oil and gas companies, which operate on sea or on remote locations, to stay connected with their central offices, bases and partners. It increases the efficiency of their operations, saves life and increases employee satisfaction by keeping in touch with their families. At the same time, the cooperation will expand the reach of Indosat's digital services, such as unified communications, and provide a truly seamless experience. By adding satellite connectivity from Thuraya to the Indosat Ooredoo Business portfolio, the company will continue to deliver on their strategy to lead in digital transformation.