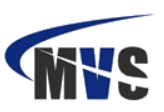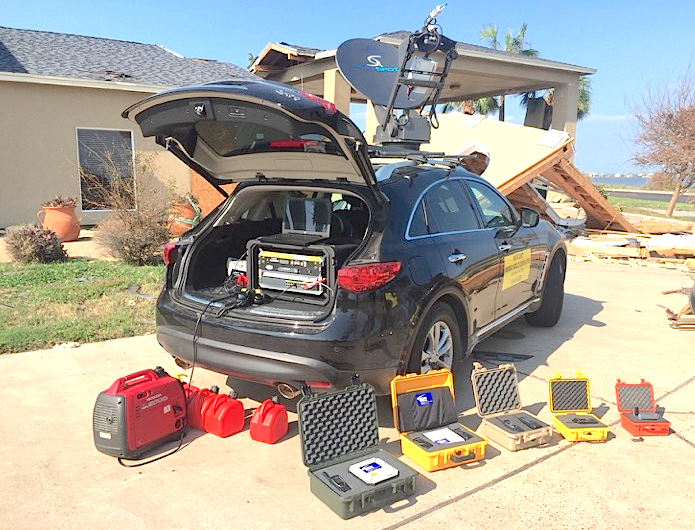 Dedication is when one person wants to help others, even though they've never met before, and that is what happened when one engineer drove from the company's headquarters in New Jersey and the second MVS vehicle drove in from California.
In the immediate aftermath of the devastation in Texas resulting from Hurricane Harvey, MVS USA, Inc., a leading satellite communications solutions provider, deployed its Emergency Response Team and was on site supporting one of its largest insurance customers as it began helping policy holders in the region start the recovery process, demonstrating once again the invaluable nature of satellite communications in a time of crisis.
In anticipation that the local terrestrial networks might be compromised or overwhelmed, members of the MVS Emergency Response Team deployed two trucks full of satellite equipment including a Ku-Band Flyaway, BGAN terminals and satellite phones. One engineer drove from the company's headquarters in New Jersey and the second MVS vehicle drove in from California.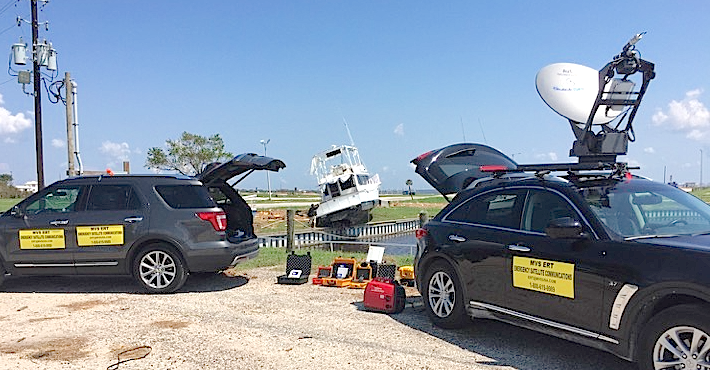 The teams ventured into Houston and other nearby affected areas, including some of the hardest hit areas such as Corpus Christi and Rockport. For two days, MVS USA supported mobile claim stations that enabled the insurance claims processers to have enough bandwidth to access their virtual private networks and begin processing claims for policy holders as quickly as possible.
Deborah Deffaa, CEO of MVS USA said that the MVS Emergency Response Team was created to immediately mobilize in the aftermath of a natural or manmade disaster, and that in responding to the devastation caused by Hurricane Harvey, the reliable and secure communications channel MVS USA was able to provide for their client ensured that those directly affected could begin the process of recovery as soon as possible.
In addition to servicing its customers, the MVS Emergency Response Team takes action during the first few days after the declaration of an emergency by the government. MVS USA provides free airtime and phone connectivity for those in need as well as for public safety officials, utilities, hospitals and a range of first responders.
MVS USA, a global company headquartered in the American Northeast, provides mobile satellite communications, with products on air, land and sea. Established in 1993, MVS is both a founding Inmarsat Distribution Partner and global Iridium Service Provider with a network and team. In 2011, MVS established SA presence by opening businesses in Brasil establishing MVS Brasil Satelites Ltda and MVS Brasil Telecomunicações Ltda. In 2016, MVS USA opened a subsidiary in Columbia to serve their growing LATAM market.