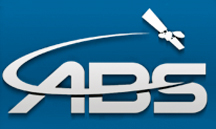 ABS has appointed Jim Simpson as the firm's new Chief Executive Officer (CEO).
Jim, reporting to the Board of Directors, will lead the management team to drive changes to enhance shareholder value and continue to partner with ABS customers and vendors to deliver unparalleled business results.
Prior to joining ABS, Jim Simpson spent 35 years at The Boeing Company in various leadership positions in the Satellite and Launch Business. After retirement from Boeing, he served 2 years as the Senior Vice President for Strategy and Business Development and was an Officer of Aerojet Rocketdyne focused on propulsion and power systems for satellites, rockets and defense productions. Jim holds B.S. and M.S. degrees from the University of California, Los Angeles, an M.B.A. from the University of Southern California and a graduate certificate in Program Management from California Institute of Technology.

Jim Frownfelter, Chairman of ABS , stated that company is delighted to welcome Jim to the ABS family. His extensive experience, leadership and knowledge of the business will create significant value for the company as ABS transitions to the next phase of our long term growth strategy. As the new Chief Executive Officer, Jim will lead the executive team to effect the company's continuing expansion."

Jim Simpson, the new CEO of ABS, added that ABS has an impressive senior leadership team and has established itself as a leader of innovation and creativity. He plans to further strengthen and grow ABS through a focus on greater execution, creation of strategic partnerships, and further penetration into new markets and products.