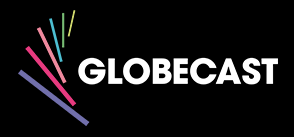 Globecast and Harmonic have partnered to demonstrate at the Globecast stand (SU11106CM) and Harmonic stand (SU1210) at the 2017 NAB Show the first ultra-high-definition (UHD) high dynamic range (HDR) OTT managed platform as a service (PaaS) for delivery of linear content over the Internet to connected TVs. VIVE Lifestyle Network is a UHD, 24/7 linear TV network available globally that offers lifestyle series and programs​ that plans to use the creative platform to deploy its new service to consumers who have purchased UHD TV sets.
For the demonstration at NAB, Globecast is managing content reception, quality control, ingest and monitoring, outputting content to applicable CDNs for delivery to consumer UHD television sets. Globecast describes this as an 'end-to-end solution' that includes a content management system provided by Alpha Networks and smart TV applications developed by Wiztivi.

Addressing the challenges of UHD-HDR content availability and delivery due to bandwidth limitations, the groundbreaking OTT PaaS will make UHD-HDR content instantly available to consumers, and the PaaS will offer a level of scalability that enables other producers and broadcasters to develop content and make it immediately available to consumers via connected TV apps without separate distribution agreements or extensive technology investments on the ground. The flexibility of the PaaS will enable live, VOD and catch-up TV services to be supported in the future.
Harmonic's complete solutions store, transcode, playout, encode and package the content into the various OTTprofiles required for distribution. The workflow includes Harmonic's Spectrum™ X media server system, Harmonic MediaGrid shared storage system, Electra™ VS compression platform, ProMedia® Xpress high-performance transcoder, and ProMedia X Origin multiscreen media server.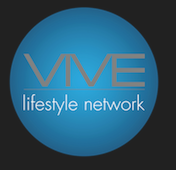 Eddie Ferraro, managing director, Globecast Americas commented that he is delighted to be working with such capable and trusted partners like Harmonic and VIVE on this pioneering venture, that it is the first demonstration of an OTT PaaS that's specifically designed for UHD-HDR content. He sees it as a quantum leap forward in content delivery.
Thierry Fautier, vice president of video strategy at Harmonic added that Harmonic recognizes the challenges of broadcast delivery for UHD and is excited to play such a vital role in creating a new OTT PaaS with Globecast, enabling innovative UHD-HDR services from VIVE.
John Jacaman, VIVE Lifestyle network director concluded that since its inception, VIVE's mission has been to fill the void in the market, providing viewers with a linear entertainment everywhere destination and content creators with an innovative, democratic platform for distributing and monetizing their episodic entertainment.