Triveni Digital will be launching a web-based event that will occur between April 15 and April 24, providing broadcasters with in-depth information on the company's digital TV data, metadata management and service quality assurance solutions as well as offering personalized one-on-one sessions with Triveni Digital team members.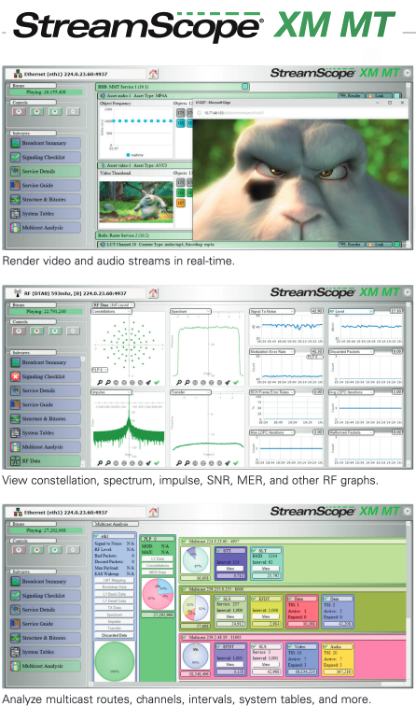 This virtual event, held daily, will include an update on Triveni Digital's latest innovations. Breakout sessions will provide insights into the benefits of using a SaaS-based business model for ATSC 3.0, offer a comprehensive overview of the ATSC 3.0 broadcast chain and discuss NextGen TV applications. The virtual event will also highlight the recent updates made to the company's StreamScope Analyzer and StreamScope Enterprise solutions, which bring increased efficiency and enhanced service quality assurance to broadcasters. Broadcasters also have the option to request customized topics through the online event portal.
The virtual event will be available between the hours of 9:00 a.m. and 4:45 p.m., EDT. Reservations can now be made online at this direct link. Alternatively, broadcasters can email Triveni Digital to schedule an appointment.
Ralph Bachofen, VP of sales and marketing at Triveni Digital, stated that keeping with the firm's strong commitment to business continuity, Triveni Digital is dedicated to maintaining the same level of service stability and product satisfaction that customers are accustomed to receiving. With canceled industry events and travel restrictions in place, broadcasters need access to vital information on how to uphold service continuity. Triveni Digital is excited to present the industry with this virtual event, which can be enjoyed from the safety of one's own home.