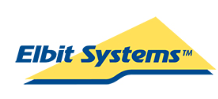 Elbit Systems made the following announcement regarding the acquisition of IMI Systems.
Elbit Systems Ltd. (NASDAQ:ESLT and TASE: ESLT) ("Elbit Systems") announced today that it completed the acquisition of IMI Systems Ltd. ("IMI") for a purchase price of approximately $495 million (NIS 1.8 billion), with an additional payment of approximately $27 million (NIS 100 million) contingent upon IMI meeting agreed performance goals.
This acquisition for Elbit Systems Ltd. of IMI Systems Ltd brings two defense companies together to strengthen their services. IMI Systems is a defense systems house, specializing in the development and manufacturing of comprehensive combat-proven solutions and technologies for the land, air, naval and cyber and homeland security (HLS) requirements of the modern battlefield. More than eight decades of experience in the defense market has made them experts in Combat mobility, survivability and protection systems, armor solutions and HLS and Crisis management.

Elbit Systems is an international high technology company engaged in a wide range of defense, homeland security and commercial programs throughout the world. The Company, which includes Elbit Systems and its subsidiaries, operates in the areas of aerospace, land and naval systems, command, control, communications, computers, intelligence surveillance and reconnaissance ("C4ISR"), unmanned aircraft systems, advanced electro-optics, electro-optic space systems, EW suites, signal intelligence systems, data links and communications systems, radios and cyber-based systems. The Company also focuses on the upgrading of existing platforms, developing new technologies for defense, homeland security and commercial applications and providing a range of support services, including training and simulation systems.
Bezhalel (Butzi) Machlis, Elbit Systems President and CEO, commented that the synergy between the capabilities of the two companies and the global positioning of Elbit Systems will enable them to offer an enhanced portfolio and to realize the potential of the technologies of IMI in the international arena, making this acquisition significant to their long-term growth strategy. Elbit Systems has a proven track record of successfully performing major acquisitions, and he is convinced that this acquisition will be beneficial for Israel's economy, for both companies' employees and customers and for their shareholders.