[Satnews] Bombardier has confirmed that testing and validation for its Bombardier WAVE (Wireless Access Virtually Everywhere) global high-speed in-flight connectivity and productivity solution for the business aviation industry is nearing completion, following multiple successful tests aboard its Global aircraft experimental test bed.
The update was announced during a press conference at business aviation trade show NBAA, attended by high-profile actor William Shatner, who earlier tested Bombardier WAVE first-hand onboard a test flight in the United States. Bombardier WAVE has been designed to provide a new standard in worldwide coverage and in-flight Internet access for the business aviation industry, leveraging the latest in satellite communication technology—Inmarsat's JetConneX high-speed broadband solution and Honeywell Aerospace's JetWave™ hardware.
Bombardier is the first business aircraft manufacturer to make ultra-high-speed Wi-Fi services available in-flight globally and the first to offer performance commitments for network availability and speed. Passengers can now stage a videoconference, browse the Internet or stream online shows high above land and water, as seamlessly as they would on the ground.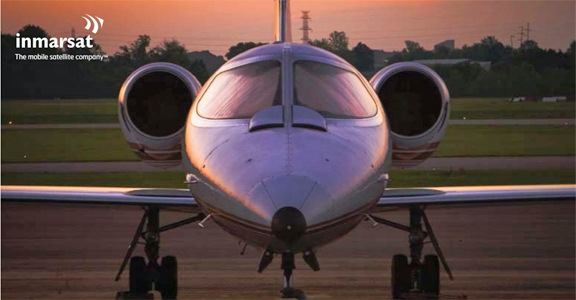 Bombardier WAVE features a wide range of service packages and comes available on new Global 5000, Global 6000, Global 7000 and Global 8000 aircraft, as well as a retrofit option for Global Express, Global Express XRS, Global 5000 and Global 6000 aircraft. The network of wholly-owned service centers will offer the first retrofit packages as of 2016, followed by progressive availability within the broader authorized service facility network.

Inmarsat's JetConneX service and Honeywell Aerospace's JetWave™ hardware will deliver high-speed access, consistent performance and seamless coverage across the globe. Jet ConneX is powered by Inmarsat's next generation Ka-band satellite constellation, which has steerable beams that can boost bandwidth in high traffic areas and direct capacity where it matters.
Executive Comment
"Our Global aircraft can link virtually any key city pair worldwide, non-stop, at close to the speed of sound, and the Bombardier WAVE system is intended to match this performance with its exceptional speed, promise of reliability and worldwide reach," said David Coleal, President, Bombardier Business Aircraft. "WAVE is a further example of how Bombardier is leading the industry in delivering the ultimate cabin experience to its customers. Passengers will be able to remain truly connected, productive and entertained while in flight."
"Passenger demand for in-flight connectivity has fundamentally shifted in recent years," said Kurt Weidemeyer, Inmarsat Vice President of Business Aviation. "Through an important service innovation such as Bombardier WAVE, using our new JetConneX solution and Honeywell's JetWave hardware, the business aviation sector can now meet rising expectations for high-speed, reliable and consistent connectivity on private jets, with worldwide coverage."