The last in the series of eight modernized Global Positioning System IIR satellites, GPS IIR-21(M), has been declared operational for military and civilian users worldwide, just 10 days after launching from Cape Canaveral AFS.
"The 50th Space Wing is extremely proud of adding this new satellite to the operational constellation and we look forward to continuing to use this spacecraft to help with the current fight as well as to support civil users around the world," said Colonel
Wayne Monteith
,
50th Space Wing
Commander.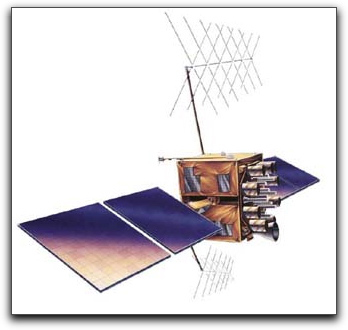 GPS IIR-21(M)
will join the constellation of 30 operational satellites on orbit providing global coverage and increased overall performance of GPS service. This IIR-M satellite provides improved accuracy, enhanced encryption, anti-jamming capabilities, and a second civil signal to provide dual frequency capability and improve resistance to interference. The current GPS constellation has the most satellites and the greatest capability ever.  We are committed to maintaining at least our current level of service, while striving to improve service and capability through on-going modernization efforts.  The Air Force will continue to pursue an achievable path maintaining GPS as the premier provider of positioning, navigation and timing for the military and civilian users around the world. The improved signals provided by the GPS satellites will continue to provide services any time, any place, right time and right place supporting both the warfighter and the growing needs of our global economy.
"GPS will continue to meet and exceed its operational requirements and we will maintain our commitment to sustain the constellation and modernize GPS by developing and fielding new capabilities," said Colonel
Dave Madden
, Commander,
Space and Missile Systems Center
's
Global Positioning Systems Wing
.  "Thanks to the hard work and dedication to mission success between the 45th and 50th Space Wings, United Launch Alliance, our industry partners, the Launch and Range Systems Wing, and the GPS Wing, GPS will continue to provide precise positioning, navigation and timing services for troops fighting the war on terror, civil  and commercial users worldwide."