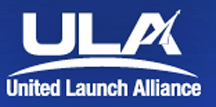 [Satnews] For future GPS III satellite launches, count United Launch Alliance out.
The reasoning offered by ULA for their departing interest in such missions is the fact that the Russian manufactured RD-180 engines for the firm's Atlas rocket family are no longer attainable. With none in inventory, combined with an inability to obtain further RD-180 engines, as well as the inability to use funds from other government contacts to launch GPS satellites, such all negate the company's consideration as a launch provider for this USAF series of satellites. The US Congress instituted a ban on the importation of new RD-180 engines due to the increased tensions that occurred between DC and Moscow regarding the latter's annexation of Crimea during 2014.
ULA released the following statement regarding their removal from further GPS launch considerations...
"ULA wants nothing more than to compete, but unfortunately we are unable to submit a compliant bid for GPS III-X launch services. The RFP requires ULA to certify that funds from other government contracts will not benefit the GPS III launch mission. ULA does not have the accounting systems in place to make that certification, and therefore cannot submit a compliant proposal.
"In addition, the RFP's Lowest Price Technically Acceptable (LPTA) structure allows for no ability to differentiate between competitors on the basis of critical factors such as reliability, schedule certainty, technical capability and past performance.
"Further, under the restrictions imposed by the 2015 National Defense Authorization Act (NDAA), ULA does not currently have any Atlas engines available to bid and therefore is unable to submit a timely proposal.
"ULA remains fully committed to supporting America's national security missions with world-class launch services. We look forward to working with the Air Force to address the obstacles to ULA's participation in future launch competitions to enable a full and fair competition."