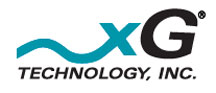 xG Technology, Inc. (Nasdaq: XGTI, XGTIW) has announced that the firm's IMT Vislink business has been awarded a US$1.4 million order to supply airborne video downlink solutions to the U.S Air Force.
The contract calls for the supply of transmit and receive systems, ground-based units designed to display real-time video imagery taken by aerial assets, related component and accessories, and training services.
IMT Vislink previously received an order to supply similar systems to the U.S. Army (announced on November 20, 2017), which itself was the third contract received from the Army since 2013 in fulfillment of the same requirement.
IMT Vislink downlink technology is built around an "air-to-anywhere" philosophy that allows real-time video to be collected, distributed and managed across all deployed assets. With thousands of digital microwave radio systems deployed, they are the de facto standard in high performance, rapidly deployable systems that meet the most stringent requirements.
John Payne IV, President of IMT USA, said the company is again being trusted to supply crucial technology to aid the efforts of U.S. forces overseas and is a testament to the decades of experience the company has built providing robust and secure wireless video communications and mission-critical solutions for use by defense, homeland security and law enforcement organizations across the U.S. and around the world.