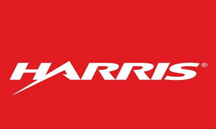 On June 24th, the advanced, new secure communications satellite—MUOS-5—that was built by Lockheed Martin launched from Cape Canaveral Air Force Station.

Now on orbit, the MUOS-5's two unfurlable mesh antenna reflectors manufactured by Harris Corporation successfully deployed on October 30th. This is the US Navy's fifth Mobile User Objective System satellite and operates similarly to a global military cellular network in the sky, vastly improving current secure communications for mobile forces.
Unlike previous systems, MUOS provides users an on-demand capability to transmit and receive high-quality, prioritized voice and mission data on a high-speed, IP-based system Beyond-Line-Of-Sight (BLOS), nearly anywhere around the world. This includes connecting into the Global Information Grid (GIG), as well as the Defense Switched Network (DSN). Once fully operational, MUOS will be compatible with, and provide 16-times the capacity of, the legacy UHF satellite system.
The antennas are the ninth and tenth Harris-built reflectors for the MUOS constellation. Harris provides two antennas onboard each satellite—a 14 meter diameter antenna to support new MUOS capabilities and a 5.4 meter diameter antenna to support legacy operations. Harris has delivered more than 30,000 MUOS-capable AN/PRC-117G tactical radios, which will be able to deliver the enhanced capability to warfighters with a software upgrade, diplexer and an antenna kit. This innovative and quickly-deployable solution is significantly more cost and time-efficient than procuring new radios.