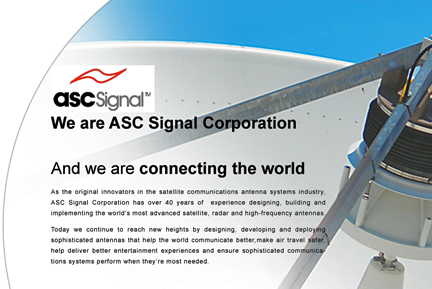 [SatNews] ASC Signal Corporation has been selected by Newtec to provide more than 50 satellite antennas across Europe.
The antennas will be used to support Newtec's construction of a new broadcast distribution network for the European Broadcasting Union (EBU), as part of an aggressive rollout of new technology expected to be completed later this year. ASC is providing the network of 3.7-meter, Ku-band antennas for use in transmit and receive operation at the EBU's affiliate locations. The antennas, which are type-approved by Eutelsat for use across its network, are considered a broadcast-standard antenna around the world.
An essential contributor to this contract award was ASC's ongoing ability to deliver antennas in a very short timeframe, coupled with the ease and speed of installation necessary for these antennas. With thousands of ASC's 3.7-meter antennas operating efficiently in major broadcast and telecom facilities around the world, the EBU, operator of the world's largest satellite and fiber live video network, joins a growing list of esteemed customers who have selected ASC for their critical network applications.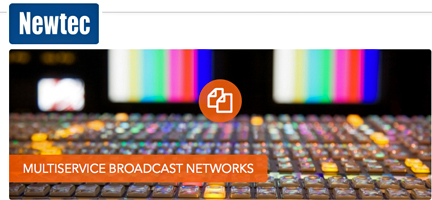 "Newtec is one of the best-recognized names in satellite technology, not only in Europe but around the world," said Keith Buckley, President and CEO of ASC Signal. "We are proud to have our products selected by this prestigious company, and to have their quality and reliability recognized by an organization as central to the global media business as the European Broadcasting Union."
The system provided by Newtec is an end-to-end solution which complements the full workflow automation in the newsroom environment, with a dedicated and flexible network infrastructure, aimed at maintaining the EUROVISION News Exchange as the world's leading platform for the exchange of quality news content.
"The collaboration with ASC Signal will be essential in the smooth implementation of the outdoor antenna component of this large-scale network deployment for the EBU," said Serge Van Herck, CEO of Newtec. "Together with our dedication to maximum bandwidth efficiency, this will allow us to deliver the best broadcast services, not only providing efficient transport of video, but really efficient end-to-end automated workflow support."