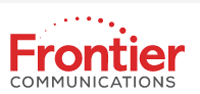 SES S.A. (Euronext Paris and Luxembourg Stock Exchange: SESG) has reported that Frontier Communications Corporation has initiated the testing of 4K Ultra HD content delivery using SES's fully-managed Ultra HD distribution platform.
Frontier is the latest multi-channel video programming distributor (MVPD) to join SES's trials aimed at accelerating Ultra HD delivery to homes across North America. SES has a growing number of cable and television system operators currently evaluating the satellite-based Ultra HD solution in an effort to provide the Ultra HD programming to their subscribers this year.
SES's managed Ultra HD platform is delivered over dedicated satellite bandwidth, which provides a much higher quality viewer experience compared to current Internet-delivered 4K offerings susceptible to bottlenecks, buffering and network congestion. Currently home to nine linear Ultra HD channels, the platform provides the largest bundle of Ultra HD programming in North America.
Steve Ward, the Senior Vice President of Video Technology & Content for Frontier Communications, stated that his firm is optimistic that SES's innovative, pre-packaged Ultra HD solution will allow for a smooth transition of Ultra HD delivery to Frontier subscriber homes nationwide.