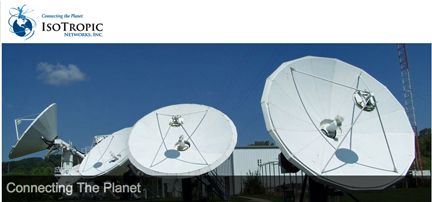 [SatNews] TTcomm, the largest provider of VSAT communications services in eastern and central Europe and Zbierski Endeavors, owners of IsoTropic Networks, a US-based VSAT communications provider, have announced their intention to form a strategic partnership.

Under this partnership, Zbierski Endeavors will acquire an interest in TTcomm S.A. and the two companies will increase their global service offering. The common focus of both companies is to maximize the value of their deep experience, flexibility to design and deliver customized VSAT communications services, and leverage their continental coverage for a comprehensive global service footprint.

TTcomm provides VSAT communications services, for US defense contractors, government agencies and other commercial and NGOs that require reliable and cost effective communications in remote areas of operation. IsoTropic has a long history of serving VSAT communications to a variety of specialized US and international markets, including their growing presence in the maritime industry.
The TTcom infosite may be accessed at http://www.ttcomm.net/
For more information regarding Zbierski Endeavors' IsoTropic Networks, please visit http://www.isosat.net/index.html