ORBCOMM Inc.'s Canadian partner Maerospace, an industry expert in advanced data analytics, has won a multi-year contract with the Government of Canada.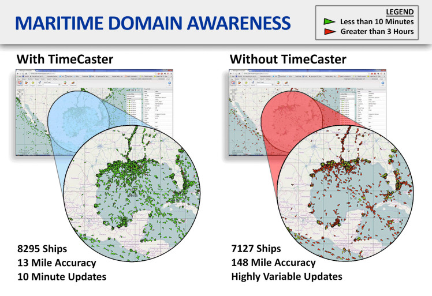 Through the firm's Canadian subsidiary SkyWave, ORBCOMM will provide satellite Automatic Identification System (AIS) data used for ship tracking and other maritime navigational and safety efforts in conjunction with Maerospace's TimeCaster™ technology to the Government of Canada for monitoring Canadian and global maritime traffic. The Government of Canada contract award was the result of a competitive procurement process among providers and integrators of space-based AIS data service and is funded for one year with one-year options, which could potentially extend the contract for a total of three years. The initial task order for this new contract received by Maerospace is more than three and a half times the value of the previous contract.
Leveraging the enhanced capabilities of their new, advanced OG2 satellite network, ORBCOMM's AIS service provides unmatched global coverage and latency and processes over 23 million messages from more than 180,000 unique vessels per day through a combination of satellite and terrestrial AIS data, which is well ahead of all other AIS services.