[Satnews] Globalstar Europe Satellite Services Ltd., a wholly owned subsidiary of Globalstar Inc. (NYSE MKT: GSAT) announces that their SPOT Gen3™ safety device has been deployed by major UK water provider Northumbrian Water Group (NWG) to track and protect lone and remote workers.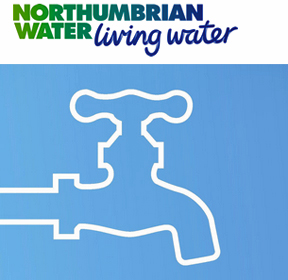 The well-being and safety of NWG's employees is a top priority and the initial deployment of more than 300 SPOT Gen3 devices enhances the safety of 1,500 employees who carry out checks on reservoirs in remote areas, where GSM signal can be unreliable or non-existent. A "low-risk" category of occasional lone workers, either in offices or in the field, have access to a bespoke smartphone app for summoning help as part of a unique solution developed by Globalstar's specialist partner, Lone Worker Solutions™, who spearheaded the agreement.
Northumbrian Water Group conducted a lengthy and rigorous competitive selection process involving 46 technology providers before selecting staff security specialists Lone Worker Solutions to provide a hybrid satellite and smartphone solution based around Globalstar's competitively priced SPOT Gen3. This hybrid approach results in better operational efficiency and the affordability of both the device and subscription fees helps to optimize return on investment.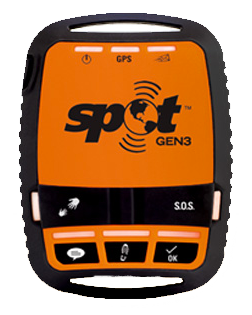 Lone Worker Solutions provides a unified platform which monitors both voice calls and SMS from smartphones and alert messages from SPOT Gen3s. Calls and SOS alerts go to Lone Worker Solutions' operations centre and to NWG's employee support centre for prompt handling. The ability to provide accurate information about all devices in one inclusive interface helps make safety operations seamless and more effective. The LoneWorker Manager™ portal gives Northumbrian Water managers an accurate cross-device snapshot of current and historical system activity. It also provides precise and timely reporting that helps promote health and safety, while facilitating auditing and corporate governance.
Typically, in a safety system deployment, an organization sets up a shared pool of devices. Instead, Northumbrian Water Group allows its most at-risk staff to have their own SPOT Gen3 device, making operations more efficient as staff do not need to return to central offices to sign devices in and out.
SPOT Gen3 is a rugged, pocket-sized affordable GPS messenger that helps users stay connected via satellite even where there is poor or no GSM signal. It provides off-the-grid messaging, emergency alerts, extra-long battery life and extreme GPS tracking, with track check points capable of taking place as frequently as every 2-½ minutes,
Northumbrian Water—Health, Safety and Environment Consultant Team Leader, Diane Somerville, said, "Ensuring the safety and well-being of our staff is an extremely high priority for Northumbrian Water Group and it helps us attract and retain skilled employees. Feedback from staff on the new solution and SPOT has already been overwhelmingly positive. Our employees are telling us that the system is easy to use and we are delighted that we are delivering on our ongoing commitment to constantly ensure that our people are safe while at work while they provide vital services to our customers."

George Stavrinidis, Managing Director of Lone Worker Solutions, said, "Enabling managers to see instantly where all front-line personnel are, whether they are carrying a smartphone or SPOT device, without the need to juggle multiple systems, databases and disparate interfaces helps ensure that Northumbrian Water staff receive rapid support when they need it."

Gavan Murphy, Director of Marketing, EMEA at Globalstar, said, "Ensuring the safety and welfare of staff is now high on the radar of both corporations and public organisations. With SPOT's reach, enabled by Globalstar's second generation satellite network, we are helping providers of key services to improve the welfare of their team members."