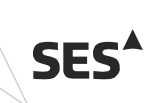 Aptly named World Dream of Dream Cruises is manifested as the cruise line provides every imaginable convenience including transformational, ultra-fast and consistently reliable connectivity powered by SES Networks.
Guests and crew members onboard the recently-launched World Dream, Dream Cruises' second-mega ship under Genting Cruise Lines, will experience the significantly enhanced connectivity enabling guests to stream countless movies, game online and share real-time vacation travel videos and photos across social media platforms.

The innovative, low-latency connectivity leverages SES's O3b medium Earth orbit (MEO) constellation and fully managed end-to-end services, enabling a high-performance onboard broadband service that delivers a premium experience for World Dream passengers equivalent to that of terrestrial onshore fiber services.

Thatcher Brown, President of Dream Cruises stated that guests today expect high-performance connectivity to be easily accessible especially when they are on a luxury cruise ship like World Dream and that partnering with SES Networks is a win-win situation for them. Not only does it enable them to deliver a truly immersive broadband experience to their cruise guests, it also empowers their customers to decide how and when they want to stay connected.
Simon Maher, Vice President, Global Maritime Services of SES Networks added that SES Networks is privileged to be associated with Dream Cruises and to offer its services onboard World Dream, and that they share Dream Cruises' passion in delivering the highest level of service and in offering transformational and inspirational voyages at sea. Maritime connectivity powered by SES Networks is setting a new standard of enhanced guest connectivity experience, unmatched in terms of scale, performance and technological diversity. SES Networks is uniquely positioned to lead the market in enabling the highest performing Wi-Fi connectivity at sea.