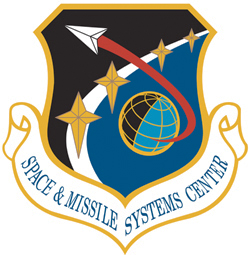 [SatNews] The missile warning sensor for the third Space Based Infrared System (SBIRS) Geosynchronous Orbiting (GEO) satellite completed final acceptance testing and was shipped to Lockheed Martin Space Systems Company (LMSSC) in Sunnyvale, California, for final integration December 18th, 2013.
This follows closely on the heels of the successful SBIRS GEO-2 launch in March 2013 and the delivery of the third SBIRS Highly Elliptical Orbit (HEO) payload in June of 2013. HEOs and GEOs make up the SBIRS architecture. This significant milestone marks the completion of the first SBIRS production sensor for the GEO satellites to be delivered under the SBIRS Follow-on Production contract. The sensor was manufactured and assembled by Northrop-Grumman Electronic Systems (NGES) in Azusa, California.
"This is a tremendous accomplishment for the SBIRS program," said Lt. Col. Dan Walter, SBIRS Satellite Program Manager. "We are one step closer to upgrading our Nation's missile warning system with the delivery of this sensor to Lockheed Martin for final integration onto the spacecraft. This could not have been accomplished without the fantastic mission focus of our combined contractor and government teams."
The third and fourth GEO satellites will fill out the SBIRS constellation. The SBIRS primary mission is to provide initial warning of a ballistic missile attack on the U.S., its deployed forces and its allies. SBIRS also supports the Missile Defense, Battlespace Awareness, and Technical Intelligence missions by providing reliable, accurate, and timely data to Unified Combatant Commanders, Joint Task Force Commanders, the intelligence community and other users. Work now begins in earnest to integrate the sensor onto the spacecraft and test the satellite in a simulated space environment.
Additional information regarding SBIRS GEO is available at: http://www.lockheedmartin.com/us/products/sbirs.html