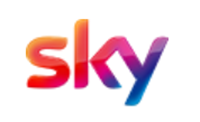 Journalist Chris Forrester at the Advanced TV infosite is informing readers that Sky Italia, as reported on October 24, is to add fixed-line broadband as well as a mobile product in the Spring of 2019, according to equity analysts at Deutsche Bank, quoting Italian sources.
"The fixed broadband aspect was known — Sky signed an agreement with Open Fiber in March to provide fiber to the home (FTTH) — but the timing is earlier than expected. Mobile is completely new," said the bank.

While this is good news for Sky Italia, and reflects what that company has already done in the UK market, the bank suggests this could be bad news for satellite operator Eutelsat.
The bank added, "It suggests Sky is following the playbook from the UK, where it has cut capacity aggressively on its satellite operator, SES (the bank's advice to investors is to 'Hold' shareholdings in SES). This is a major threat to Eutelsat, which is the [DTH] supplier in Italy. Sky Italia is Eutelsat's largest customer – 6 percent of revenues and ~15 percent of EBIT and is set to renew its [carriage] contract in the next 12 months."
The 'OpenFiber' service has coverage to some 2.8 million homes, mainly in Milan with 1 million users targeted by the end of this year. Deutsche Bank says that OpenFiber's plan is to expand coverage to a potential 9.5 million homes within five years and some seven million users.
"However, OpenFiber also has authorization to rollout in rural areas and have stated a possible coverage of 18.8 million households if this is pursued," said the bank in a report earlier this year.