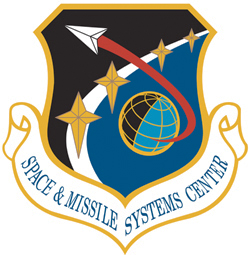 [Satnews] The Space and Missile Systems Center released the first award notice on November 4 under the Booster Propulsion Technology Maturation Broad Agency Announcement (BAA) solicitation supporting technology maturation and risk reduction for rocket propulsion system development.
This award is to Johns Hopkins University Whiting School of Engineering for Evaluation of Additively Manufactured Liquid Rocket Engine Cooling Channels in Representative Environments totaling $545,860. This and subsequent BAA awards are part of step one of a comprehensive U.S. Air Force plan to transition off the Russian made RD-180 propulsion system used on the Atlas V rocket by investing in industry launch solutions with the ultimate goal to competitively procure launch services in a robust domestic launch market.
The Air Force will award a portfolio of investments through this BAA in the focus areas of Material Manufacturing and Development and Advanced Technologies. Subsequent BAA awards are expected to occur over the course of 3 months, totaling approximately $35 million. These acquisitions will mature booster propulsion technology and reduce risk for the U.S. domestic industry base.
Executive Comment
"The end goal of our strategy is to have two or more domestic, commercially viable launch providers that also meet national security space requirements," said Lt. Gen. Samuel Greaves, the Air Force's Program Executive Officer for Space and SMC commander. "This is essential in order to solidify U.S. assured access to space, transition the EELV program away from strategic foreign reliance, and support the U.S. launch industry's commercial viability in the global market."