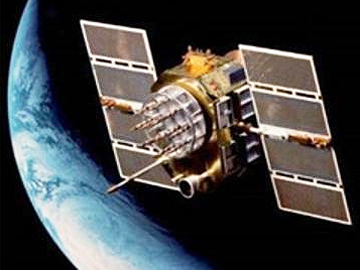 [SatNews] MEASAT Satellite Systems Sdn. Bhd. ("MEASAT") now has a partnership agreement with....
....Belgium Satellite Services s.a ("BSS") for satellite capacity on the soon-to-be launched AFRICASAT-1a satellite. Under the terms of the agreement, BSS has secured C-band capacity on AFRICASAT-1a with coverage across Africa, the Middle East and southern Europe. BSS provides tailor-made, high-quality satellite networking solutions including hosting and hub services, IP over satellite, and TV and broadcasting solutions. Its teleport infrastructure in Belgium accommodates an array of Class A antennas and remote hubs.
"With our recent initiatives in Africa, we are increasing our international footprint with a significant presence in Africa and The Middle East," said Nitin Dhawan, CEO, BSS. "We consider our new relationship with MEASAT as a two-fold strategy to provide our customers improved access to the dynamic satellite services markets in Africa and The Middle East and serve as one of their teleport arms in Europe to target this market."
"MEASAT is delighted to have BSS as a strategic partner on AFRICASAT-1a," said Jarod Lopez, Senior Director, Sales & Marketing, MEASAT. "We look forward to the successful launch of AFRICASAT-1a and the continued expansion of our presence across the African, Middle Eastern and European regions."
The AFRICASAT-1a satellite will be launched in the fourth quarter of 2012. To be located at the 46.0 degrees East orbital slot, the satellite will replace AFRICASAT-1 which has been providing coverage to the region since 2007. MEASAT company information link.