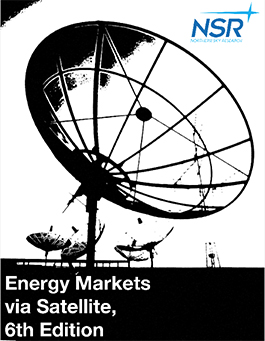 [Satnews] Now in its 6th year, NSR's Energy Markets via Satellite provides the most comprehensive view on the energy markets and their need for constant connectivity.
Diving into the underlying trends in end-user markets, and matched against the rapidly changing satellite communications landscape, the report provides a deep-dive into where the market is going for In-service Units, Capacity Demand, and Revenue Opportunities.
As crude oil continues to drop in price, the global Oil & Gas market remains in an 'oversupply' state – putting pressures to reduce costs, consolidate operations, and push-off exploration activities across all players in the value chain, communications providers included. With the satellite communications sector already internally dealing with changing capacity pricing dynamics, the core question remains: do pressures in the Oil & Gas upstream markets present a significant long term risk to satellite communications service providers?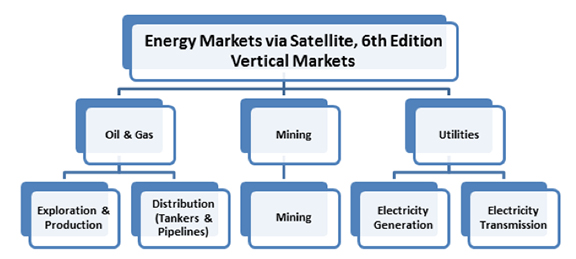 Does "cheap oil" impact the market for satellite connectivity? Is "Cheap(er) capacity" the answer? With satellite communications service providers all struggling to find the growth in a downturned market, get the answers behind some of the core questions to be asked in this market:
As the glut of oil prices and supply continues – is there more consolidation coming in the service provider ecosystem amongst major communications service providers?
Is "crew welfare" still a Killer App? Are rising bandwidth demands enough to offset any on-going rig stacking/idling/decommissioning?
Has cheaper natural gas killed the wider renewable market?
Does the lower latency promise of non-geostationary orbits offer a compelling-enough value proposition within the Energy market? Or, is there still a 'secret sauce' for success?
Can deep-water expansion continue under a $70 $50 $30 dollar per barrel world? Will the promise of terrestrial connectivity finally arrive in rapidly maturing fields?
What are the expected in-service units, ARPU, service and equipment revenues, and bandwidth demand for the Energy Markets?
While it is true that per-site bandwidth requirements increase across all sectors of the energy markets (Oil & Gas, Mining, and Electrical Utilities), is the market in a position where per-site demand can outpace the overall slowdown in new projects coming online or new exploration? NSR's Energy Markets via Satellite, 6th Edition takes this issue head-on, with historical comparisons of key metrics across the Oil & Gas, Mining, and Utility satcom markets. This Industry-leading study provides a bottom-line stance on this oft-mentioned market in the satellite communications industry.