SkyVision Global Networks Ltd., a leading global telecom engineering, SATCOM service provider and managed service supplier, has been awarded a contract by Global IP to supply, build and maintain the ground infrastructure of 11 Ka-band gateway stations in different European teleports for Global IP's GiSat-1 satellite network.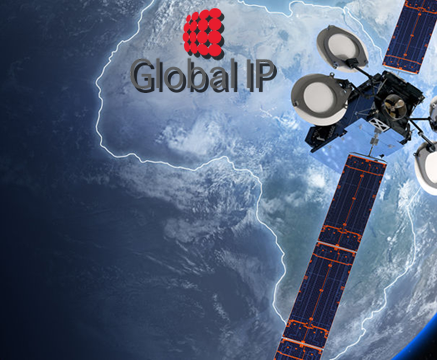 Construction of the turn-key gateway stations will start in 2017. SkyVision's Installation and Maintenance Group (I&M) will supply eleven 9.4 meter Ka-band antenna systems including two TT&C earth stations, and M&C systems to manage the entire network, with 24/7 maintenance and support.

The GiSat-1 Ka-band satellite is a game changer for the African market. Scheduled to be launched in 2018 with a coverage area encompassing 39 countries and over 800 million people, the satellite will deliver higher-data rates at lower costs than previous satellites serving Africa. The 11 gateway stations with combined 150Gbps tier-1 connectivity, will form the foundation for reliable and high quality services.
Boeing is constructing the GiSAT-1 satellite, the first to carry Boeing's latest advanced digital payload technology on a Ka-band HTS entirely dedicated to Africa. GiSAT network will have multiple gateways located in Europe for connectivity to Internet via tier-1 fiber backbones. Also, the advanced digital payload capabilities will allow the deployment of multiple, in-country gateways and terminals for customers who wish to have local connectivity.