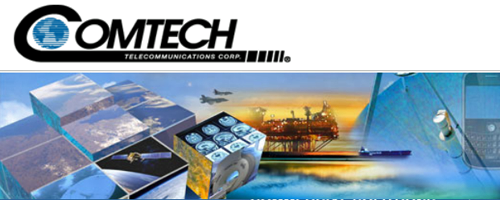 Comtech Telecommunications Corp. (Nasdaq: CMTL) has revealed that during the firm's second quarter of fiscal 2019, their Tempe, Arizona-based subsidiary, Comtech EF Data Corp., which is part of Comtech's Commercial Solutions segment, received a delivery order in support of the recently awarded contract from the U.S. Naval Warfare Systems Command.
This latest delivery order, against the $59.0 million indefinite delivery/indefinite quantity ("IDIQ") contract, is for $1.8 million.


The delivery order specified Comtech EF Data's SLM-5650B Satellite Modems and firmware upgrades. The SLM-5650B Satellite Modem is Comtech EF Data's latest generation modem product targeted for critical government and military applications.
The SLM-5650B leverages the heritage and feature set of the SLM-5650A modem. The SLM-5650B supports backwards compatibility/inter-operability for existing SLM-5650A networks while providing enhanced performance and an expanded feature set. The commercially available modems will support satellite communications and interoperability across the Navy's platforms and shore sites.