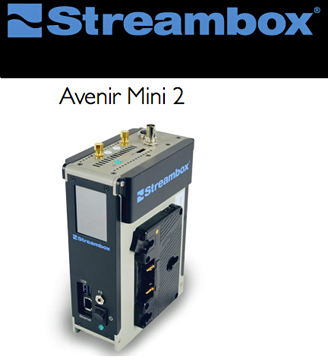 [SatNews] Streambox has announced a deal to provide 80 (eighty) Streambox Avenir devices with Signal Extenders to CNN Indonesia, a 24-hour news channel just starting, as a result of a strategic partnership between Turner Broadcasting System Asia Pacific, Inc. and PT Trans Media Corporation, one of the largest media corporations in Indonesia.
Streambox Avenir Mini IP network bonding encoders with GPS capabilities provide realtime location services via the Streambox Cloud for coordinated breaking news coverage for CNN Indonesia. The Streambox core video technology, ACT-L3/L4 compression with LDMP reliable multi-path networking, is designed to perform in challenging environments for live video transmissions over cellular networks.
The Streambox solutions for live and file-based video are based on the industry-leading ACT-L3/L4™ codec with LDMP networking which provides unrivaled performance, reliability, and quality over low data rate IP networks for fast transmission and playout of video streams in HD and SD. Streambox end-to-end solutions enable broadcasters, government agencies, enterprises and other users to enhance their content ownership, simplify operations, and increase operational efficiencies. The scalable Streambox Platform can be integrated into all IP-centric operations using a variety of wired and wireless IP networks.
The Streambox infosite may be accessed at http://www.streambox.com/