NSLComm has announced that the firm has secured their first customer—Israel Aerospace Industries.
The contract is for a feasibility study and the design of future antennas for geostationary communication satellites. This will include the Amos 8 and future missions. NSLComm is transforming satellite communications with a fabric-like expandable antenna that greatly increases satellite power and provides on orbit footprint control via an adaptive flexible sub-reflector.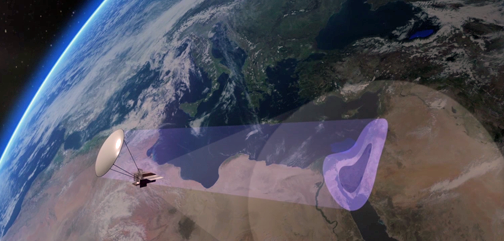 The company demo'd their foldable antenna at booth 339 in Hall B during Satellite 2017. Their presentation revealed the potential to deploy incredible, small, inexpensive but powerful smallsats. A launch is planned to occur in early 2018.
Key benefits of NSLComm's technology include..
Lightweight – 1.3 kg (LEO - 60 cm), 10 kg (GEO- 5 meters)
Expandable and Flexible – LEO fits in 2U (2 liters), GEO fits in 65 cm cylinder
Can change footprint on the ground on the fly via adaptive footprint control
Lowers launcher cost for spacecraft due to flexibility and low weight as compared to existing solutions
Multi-beam configuration supported
Supports all potential satcom frequencies (i.e., Ka, Ku, C, X, V)
Highly cost effective as compared to products available today
Supports LEO-to-GEO satellite communications
Enables very high capacity throughput
Supports intersatellite links