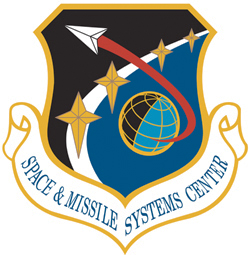 [SatNews] The U.S.A.F.'s Space and Missile Systems Center's AEHF Program Team has won the 2014 David Packard Excellence in Acquisition Award.
The Packard Award recognizes DoD organizations for innovation and best acquisition practices. The team was cited for its revolutionary Block Buy space acquisition strategy to procure the fifth and sixth AEHF satellites, saving $1.6 billion, while also operationally accepting the Increment 7 mission control segment and launching, checking-out ,and transferring operations of the third AEHF satellite. The AEHF Team is the first SMC team to win the award. It's DoD's highest acquisition team award and was first awarded in 1997 in honor of former Deputy Secretary of Defense and Hewlett-Packard co-founder David Packard.

The award is expected to be given to the team by Secretary of Defense Chuck Hagel at a presentation in Washington, D.C sometime in the near future.
The Space and Missile Systems Center is situated at Los Angeles Air Force Base and the infosite is http://www.losangeles.af.mil/