[SatNews] MITEQ will be demo'ing their new and present products during the upcoming IBC2014 event in Amsterdam at stand 1.A18.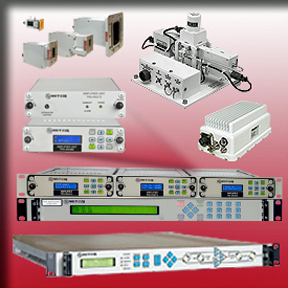 In their SATCOM Amplifiers offerings, the company has been engaged in such crucial development since 1969. The company will be showcasing their new, space saving, patented 1/3 rack, 1RU high amplifier at the show. These unique, full function space saving amplifiers offer the same performance and options as their full rack units only require 1/3 of the rack space of a traditional unit. Redundancy can be achived in 300 percent less space. The TRA Series are also available as Amplitude/Slope Equalizer Systems. MITEQ offers amplifier systems in the third rack configuration. These full function, space saving amplifiers offer the same performance and options as our full rack units but require 1/3 the rack space of a traditional unit. These third rack amplitude/slope equalizer systems offer independent gain and slope adjustment in the IF and L-band frequency bands. click here!
gold bar

The company is also debuting their UPC2 Uplink Power Control, especially crucial for Ka-band links. The new UPC2 can control as many as 10 independent uplink channels using an intuitive, color touch screen display for programming and status. Remote control is available using Ethernet interface supporting HTTP, Telnet, and SNMP v1 communications. The attenuator channels are offered in IF, or L-Band frequencies.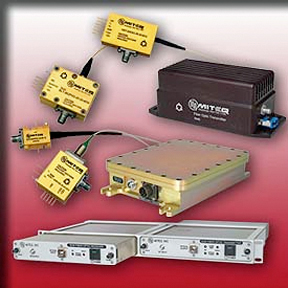 MITEQ also offers a complete line of Fiber Optic Products for all the SATCOM bands up to 20GHz. They include Fiber Optic Links, Fiber Optic Transmitters, Fiber Optic Receivers, Fiber Optic Assemblies, and Fiber Optic Redundancy Swithover Units. Our Fiber Optic Products are available in several different package styles including Rack Mount (1/3 and 1/2 width), Card Cage Rack Mount, Hermetic Kovar, Indoor or Outdoor Enclosures. Additional configurations can include DC or A C Power Connector Options. MITEQ can customize the electrical specifications and packaging of all our fiber optic products to meet your specific requirements.
For further information, please visit the MITEQ infosite at http://www.miteq.com/