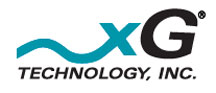 xG Technology, Inc. ("xG" or the "Company") (Nasdaq: XGTI, XGTIW), has announced that Vislink has undertaken a strategic cooperation with Cogent Technologies Limited (Cogent), a wholly-owned subsidiary of Century Sage Scientific Holdings Limited (CSS Group) of which shares are listed on the Main Board of The Stock Exchange of Hong Kong Limited (stock code: 1450).
Pursuant to terms of an MoU that the companies have entered into, Vislink will have the exclusive right to help promote and sell Cogent's products and solutions to all regions outside of China.
Cogent is mainly engaged in research, development and sales of transmission products including, but not limited to, 4G portable transmission devices, bonded cellular solutions and wireless microwave transmission products, which are able to provide quality and smooth broadcasting and signal return services for live events. Since its founding in 2007, CSS Group has had a long-term business relationship with Vislink and companies of xG. The establishment of the strategic cooperation relationship represents a broader and deeper cooperation between the companies.
Executive Comment

John Payne, the President and COO of IMT, noted that Vislink is confident that this agreement will be mutually beneficial to both companies. CSS Group has built a reputation as the leading provider of media solutions in China, with a focus on high-end systems for content production, broadcast and transmission, event broadcast services, and broadcasting equipment development and sales. Vislink looks forward to serving as the exclusive distributor of Cogent's products in international markets outside of China.