The BlackSky Pathfinder-1 satellite from Spaceflight Industries has been successfully launched into a sun synchronous orbit via an Indian Polar Satellite Launch Vehicle (PSLV) from the Satish Dhawan Space Center in Sriharikota, India.
This liftoff occurred on Sunday, September 25th at 11:42 p.m. EDT, with the satellite separating from the rocket's upper stage at 1:57 a.m. EDT Monday. The Spaceflight Industries launch team confirmed reliable, successful signal acquisition and is continuing to monitor communications from its operations center in Seattle.
Built by Spaceflight Industries, Pathfinder-1 and -2 are key demonstration satellites for BlackSky's planned 60 satellite constellation. Pathfinder 2 is scheduled to launch from Vandenberg Air Force Base aboard a SpaceX Falcon 9. The first three commercially operational satellites are scheduled for launch in 2017, with the complete constellation on orbit by 2020.
The Pathfinder Earth imaging satellites are approximately the size of a mini-refrigerator and weigh 50 kg. Equipped with payloads from Harris Corporation, they are designed to image an area approximately 4.4 x 6.6 km at 1 meter resolution. By using the BlackSky global intelligence platform, customers can access a wide range of satellite data and geospatial imagery.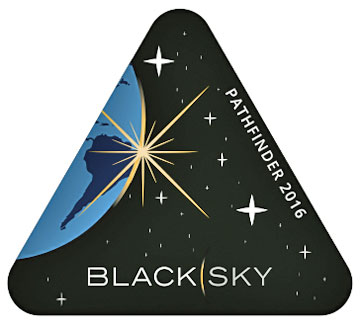 Once deployed, the BlackSky constellation will provide near real-time images in about 90 minutes for approximately $90, a price that is currently unmatched in the market. The ability to pass over areas of interest at an hourly revisit rate will produce images that are more current and wide-ranging to increase global transparency.
According to Jason Andrews, the Chief Executive Officer of Spaceflight Industries, this is a major accomplishment for his company. The Pathfinders will provide critical insight into how the firm's early architecture performs from space in order to continue to improve and expand upon the technology.