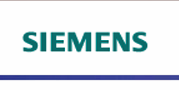 [SatNews] Siemens Convergence Creators have announced the opening of a branch office in Los Angeles—by founding its own US legal entity, the company will be able to support a stronger presence in the market, and further its global expansion efforts.
Siemens Convergence Creators offers its customers turnkey solutions and services in the areas of communications networks, service and customer management, public security, multimedia infotainment and aerospace technology. Siemens Convergence Creators US will be exhibiting at Satellite 2014 from 11th – 13th March 2014. It will be demonstrating its range of solutions, including SIECAMS, Siemens Carrier Monitoring and Interference Localization Solutions on its booth (#6114).
"The US market is extremely important for our internationalization strategy. This move comes due to an increasing global demand for our core portfolio and we believe that it will enhance our customer intimacy, as well as further raising the market awareness of our innovative solutions portfolio in the US-market.", stated Daniel Felicio, CEO of Siemens Convergence Creators Holding GmbH, within the founding ceremony.
Siemens Convergence Creators Corp., USA, will be based in Howard Hughes Center 6080 Center Drive, 6th Floor, Los Angeles, CA 90045, USA.