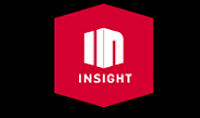 Insight TV has announced the company's entry into Latin America via SES' Latin American Ultra HD platform.
Insight TV's unique 4K UHD content is now available on a 24/7 basis in English, Spanish and Portuguese to all cable, IPTV and DTH providers who are working with SES in Mexico, Central America, the Caribbean and South America.
Launched in April, SES's new Ultra HD platform is an all-in-one package of pre-configured Ultra HD content, reception equipment, and satellite distribution hosted on SES-14 that will enable quick and easy Ultra HD deployments throughout Latin America. Viewers may now enjoy Insight TV's action-packed, original series.
Like SES' North America Ultra HD solution, the SES Latin America UHD platform is an end-to-end delivery system and is distributed over SES-14 at 47.5 degrees West. SES-14 provides delivery throughout Latin America and is home to SES' leading Latin American Pay-TV neighborhood.
In Latin America, SES carries more than 900 channels, of which almost 400 are in HD and Ultra HD.
Executive Comments

Steve Corda, VP, Media Platform North America at SES Video said that the company has been partners with Insight TV since 2015. From launching Ultra HD channels in Europe via SES satellites, to joining SES' North American Ultra HD platform to grow its audience beyond Europe in 2016, the firm is delighted to have the Ultra HD channel on the SES Latin American UHD platform so it can further expand. In Latin America, demand for Ultra HD content doesn't cease and has reached a critical mass since the World Cup. SES is dedicated to helping industry players satisfy this demand as the company's satellites are the optimal way to deliver Ultra HD content to large audiences, and the Ultra HD platform is the ideal solution for payTV operators and channels to get started in the region.

Robert Gold, VP for Americas of Insight TV added that Insight TV is excited to bring its immersive and exciting action sports, entertainment and lifestyle specials and series to viewers across Latin America and South America via SES' Ultra HD platform. Building on the incredible growth we have experienced in Europe, North America and Asia, this new distribution platform gives Insight TV a strong foothold in all of Latin America and enables us to deliver award-winning programming to millions of new 4K viewers.