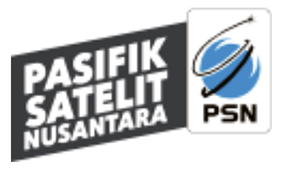 Hughes Network Systems, LLC (HUGHES) and PT Pasifik Satelit Nusantara (PSN) will deploy the company's 2,000th Community WiFi Hotspot in the country — with an average of 500 people having access to each hotspot, Hughes and PSN now enable Internet access for more than one million Indonesians, helping to bridge the digital divide in this nation where the Internet penetration rate is 36 percent.
Hughes Community WiFi employs satellite backhaul to extend internet service to users beyond the reach of terrestrial broadband, without requiring costly infrastructure. Installed at a local shop or community center, the solution includes a compact VSAT and WiFi equipment, which delivers industry standard 802.11 signals across a 30 to 50 meter radius for customer use. The local merchant sells access to consumers on a cost-per-use basis, supporting affordable digital inclusion through a new service revenue stream.
The Hughes Community WiFi solution for PSN combines the Hughes JUPITER™ System, the next generation VSAT platform designed and optimized for broadband services, with capacity from the PSN VI High-Throughput Satellite. The JUPITER System enables PSN to achieve the highest possible capacity and efficiency while preventing fraud and misuse with the built-in ability to lock the WiFi access point to the VSAT modem.
Executive Comments
Adi Rahman Adiwoso, CEO at PSN, said that before the company began providing Community WiFi service, many rural towns throughout Indonesia did not have reliable broadband Internet service. Today, the company has connected 2,000 villages to the internet and the plan is to reach even more as the firm continues to bridge the digital divide and spur community development with the Hughes model of satellite-enabled Community WiFi.
Ramesh Ramaswamy, SVP and GM, International Division at Hughes, noted that this partnership with PSN exemplifies the vital role of HTS technology in connecting the unconnected. The Community WiFi solution and business model is an ideal way to promote expansion of affordable Internet access in towns and communities everywhere, especially in areas with lower per capita income.