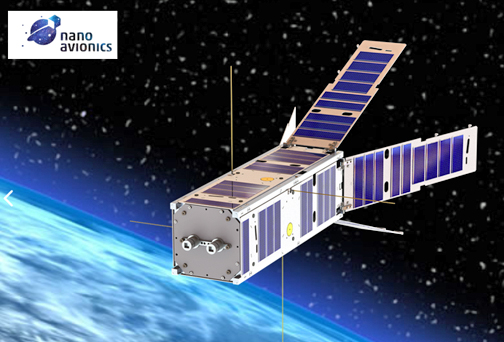 NanoAvionics, a manufacturer of smallsat systems, has entered into an agreement with Kubos Corporation, an open source satellite software designer, to develop the software for their flight computers.
Kubos has been commissioned to design and develop a pure software Single Event Upset (SEU) solution to correct errors that can occur in the satellite's memory due to radiation. Whereas most SEU solutions are hardware based, Kubos' solution is purely based in software, and open source.
The SEU will be used on the LituanicaSAT-2 mission, which is the part of the "QB50" initiative led by the Von Karman Institute (VKI) for fluid dynamics (Belgium), under the European Commission's research and innovation program FP7 (2007-2013). The goal of the mission is to run science experiments in the lower thermosphere and ionosphere as well as a technology demonstration for NanoAvionics'—Vilnius University's green propulsion technology and their new command and data module SatBus 3C1.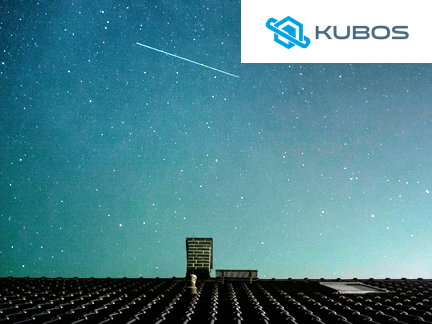 These companies are determined to lower the cost of building a satellite building and to enable far more access to space. This mission will act as a blueprint as to how open source and affordable technology can be used in space—LituanicaSAT-2 is set to launch during Q4 of 2016.
The expectation is that this collaboration will result in more customer-oriented products and easier access to space for everyone, commented Vytenis Buzas, the CEO and co-founder of NanoAvionics. Marshall Culpepper, the CEO of Kubos, added that due to smallsats, more startups and developers are entering the satellite industry than ever before experienced. Barriers need to be removed to encourage this ongoing smallsat growth and offering a high quality developer experience that translates easily into a deployable mission is a major step forward. The collaboration with NanoAvionics demonstrates what the power of high quality integrated electronics and open source software can do when combined together.
---
A Concentration of Smallsat Industry Expertise
SmallSat Symposium
February 6 through 8, 2017
Computer History Museum, Mountain View, California
Within the smallsat community, those who hesitate in preparing for and planning their next business moves within this dynamic environment could well be "left behind."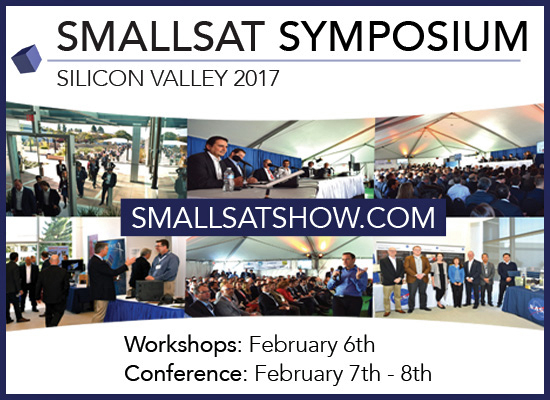 To assist in acquiring the knowledge and expertise to enter and/or continue the acquisition of technology and product to become a successful smallsat actor,
Satnews Publishers
is delighted to announce that the
SmallSat Symposium
workshops will be held on
February 6
and the conference will be conducted from
February 7 to February 8, 2017
, at the
Computer History Museum
, which is located at 1401 North Shoreline Boulevard in Mountain View, California.
A veritable "Who's Who" of subject-matter experts have already committed to presentations during this impact-filled symposium:

Accepted Speakers To Date
• Chad Anderson, Managing Director—Space Angels Network
• Eric Anderson, President—And One Technologies
• Jason Andrews, CEO—Spaceflight Industries
• David A. Anhalt, Vice President and General Manager—Iridium PRIME
• Jenny Barna, Launch Manager—Spire Global, Inc
• Chris Baugh, President—NSR - Northern Sky Research
• Chris Boshuizen, Principle—Data Collective VC
• Peter Beck, CEO & CTO—Rocket Lab
• Dr, Sami BenAmor, Director of Marketing—Thales Alenia Space
• John Booher, Partner—Hogan Lovells
• Phil Carrai, President—Kratos Technology and Training Division
• Dr. Sean Casey, Managing Director—Silicon Valley Space Center
• Carissa Christensen, Managing Partner—The Tauri Group
• Craig Clark, Founder—Clyde Space Ltd.
• Mike Collett, Founder and Managing Partner—Promus Ventures
• James Crawford, Founder and CEO—Orbital Insight
• Randy Culver, CEO—AMERGINT Technologies
• Erik Daehler, Director Product Innovation Network & Space Systems—Boeing Network and Space Systems
• Stuart Daughtridge, Senior VP Advanced Technology—Kratos
• Tahara Dawkins, Director, Commercial Remote Sensing Regulatory Affairs Office—NOAA
• Chris DeMay, Founder and COO—HawkEye 360
• Dr. Lars Dyrud, CEO—OmniEarth
• Dr. Shahin Farshchi, Partner—Lux Capital
• Dr. Jenny Gautier, Director of Commercial Programs—The Aerospace Corporation
• Dr. Alex Saltman, Senior Vice President—GeoOptics Inc.
• David Hartshorn, Secretary General—GVF - Global VSAT Forum
• Yvon Henri, Chief, Space Services Department—ITU
• Jonathan Hofeller, Vice President of Commercial Sales—SpaceX
• Susan J. Irwin, President—Irwin Communications, Inc.
• John P. Janka, Partner—Latham & Watkins LLP
• Adam Keith, Managing Director—Euroconsult Canada
• Andrew M. Kwas, Engineering and Technology Strategist—Northrop Grumman Corp.
• Wallis Laughrey, Vice President, Space Systems—Raytheon
• Debra Facktor Lepore, VP and GM of Strategic Operations—Ball Aerospace & Technologies Corp
• Chris Lewicki, President and CEO—Planetary Resources, Inc.
• Daniel Lim, President & CEO—Xtenti, LLC
• Tony Lin, Counsel, Washington, DC—Hogan Lovells
• Dr. Clare Martin, Vice President of Programs—Surrey Satellite Technology US
• Attila Matas, Head of the Space Publications and Registration Division—ITU
• Clayton Mowry, President—Arianespace
• Sunil Nagaraj, Vice President of Marketing and Communications—Bessemer Venture Partners
• Ryo Nakamura, Director, Business Development Department—Mitsubishi Heavy Industries
• Carlos Niederstrasser, Business Development & Special Initiatives—Orbital ATK
• Steve Oldham, Vice President, Strategic Business Development—Space Systems Loral (SSL)
• Dara A. Panahy, Partner—Milbank, Tweed, Hadley & McCloy
• Andrew Petro, Program Executive for Solar Electric Propulsion and Small Spacecraft Technology—NASA
• Christopher Richins, Cofounder & CEO—RBC Signals
• Will Pomerantz, Vice President for Special Projects—Virgin Galactic
• Randy S. Segal, Partner, Co-Lead Satellite Practice—Hogan Lovells
• John Stack, Managing Director, Aerospace Leader—The McLean Group Advisory Team
• Leon Stepan, Lead Mission Operations Analyst—Planet Labs
• David Strobel, CEO and Program Manager (PM)—Space Micro
• Chris Stott, Chairman & CEO (PM)—ManSat
• Tom Stroup, President—SIA - Satellite Industry Association
• Professor Sir Martin Sweeting, Founder and Executive Chairman—SSTL
• Stig-Are Thrana, U.S. Sales Director and Head of Kongsberg Silicon Valley Office—Kongsberg Satellite Services
• Dr. Joe Thurgood, Vice President Corporate Development and Marketing—Hera Systems
• Dr. Marco Villa, President & COO—Tyvak Nano-Satellite Systems
• Tony Wilkey, Senior Vice President—AvL Technologies
• Bruce Yost, Project Manager—NASA Ames Research Center
• Louis Zacharilla, Director of Development—SSPI
=> Here's some particularly good news for interested parties — the first 100 registrants will qualify for a $200 discount on the standard event admission... take advantage of this offer... don't dawdle... and register now at this direct link.