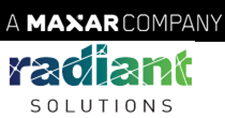 Maxar's Radiant Solutions has launched a refreshed website and the company is excited to introduce readers to the firm's new look in this new year.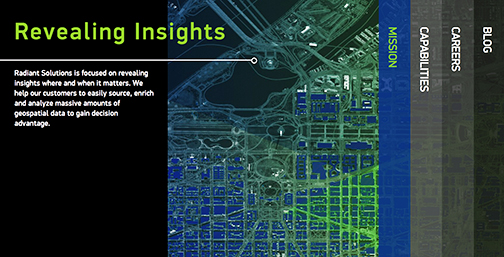 The newly expanded capabilities section of the Radiant Solutions website better educates visitors on the company's mission to reveal insights where and when it matters. Moreover, the website better illustrates how the company equips government and commercial customers with the ability to easily source, enrich and analyze massive amounts of geospatial data to create a decision advantage — Radiant Solutions' capabilities are now organized into three areas of innovation:
Source. We're witnessing an explosion in geospatial data collection from a massive range of sensors. Radiant Solutions orchestrates and manages multisource data collection to help customers see, understand and anticipate change at a global scale.
Enrich. Radiant Solutions harness the latest advancements in image processing, automation and crowdsourcing to transform data into trusted information that supports mission needs at scale.
Analyze. Radiant Solutions leverages advances in artificial intelligence, machine learning and big data analytics to help analysts confidently contribute new insights to the most complex missions.
The firm's popular blog also has a new look. Check out this recent leadership blog series from the company's executive team sharing their perspectives on the global missions we serve, why they are excited about Radiant Solutions and their visions for where they are taking the company.
Putting the Mission First in Sourcing Geospatial Intelligence Data, By Lee Ramseur, VP and GM, Sensor and Ground Modernization (SGM)
Working Better Together: Data To Insight Division Enriches Source Data for Geospatial Analysis to Support the Mission, By Mary Irvin, VP and GM, Data to Insight (D2I)
Staying Curious: Agile Intelligence Business Reveals Insight to Help Build a Better Planet, By Ray Williams, VP and GM, Agile Intelligence
The company plans to hire 300 cleared analysts, developers and engineers with a deep passion for harnessing the power of ubiquitous sensors, advanced computing, crowdsourcing platforms and machine learning to unlock actionable insights for our customers. Please explore the company's updated careers section, which makes it easier for all to discover opportunities with Radiant Solutions.