Sky and Space Global Ltd. (ASX:SAS, "Sky and Space Global" or 'the Company") has reached a significant operational landmark by winning a Research and Development grant from the Polish government and the European Union and has also recently signed five, new, binding MoU agreements with global telecoms operators.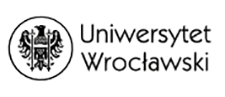 SAS was awarded a Research and Development (R&D) grant for approximately A$500,000 to initiate a project into Machine to Machine (M2M) device innovation, in collaboration with the expert electronics faculty at the Wroclaw University in Poland. The company will use the funds for the creation of an R&D center in Poland as well as for the purchase of equipment that will initiate a full-scale industrial research project into the innovation of M2M devices and smart grids via the SAS smallsat constellation.
In line with SAS' business strategy, the project will focus on rural locations in Africa and South America and will be dedicated to improving network capabilities. This project is set to disrupt the M2M and smart grid1 market with its proprietary IP technology via its nano-satellite constellation; providing easier and more reliable access to connectivity for local operators.

SAS has also signed MoU agreements with five telecom service providers located in Canada, India, the Caribbean and North and South America and act as a precursor to signing definitive revenue generating agreements, all in due course. This validates the SAS Proprietary IP network and supports the growth strategy of becoming a world leader in the smallsat technology sector. These agreements are with...

Briskcom Business Technology
Briskcom is a Brazilian satellite telecommunications solutions company, active since 2003 and concentrated primarily on the energy sector. Briskcom is focused on corporate and government markets and has become a specialist in providing bespoke technological solutions that demand high availability and personalized support. Its solutions use the most efficient and effective technology available.

SkyX
SkyX is a Canadian data acquisition company that designs, builds, programs and remotely operates autonomous vehicles for its large number of clients. Long-range flight, coupled with remote charging stations, enables missions that span hundreds or thousands of kilometres long, most commonly used in oil and gas pipelines and other long-range assets. Mission-specific sensors can be mounted to cater for specific customer requirements, and SkyX rapidly converts data into meaningful and actionable reports.

Penteon
Penteon is a globally focused IoT engineering firm with over 150 years of technology and aerospace industry experience. The company leverages decades of terrestrial and satellite telecommunication for sensor and cloud enterprise expertise to focus on the design and manufacture of hardware, software and intelligent data analytics for Smart City, transportation and Smart Government IoT application.
The Smart City concept is building cities engrained with innovation, while engaging and connecting with their economic, environmental and community health. Penteon provide the infrastructure in which to collect actionable data, analyse it, and use that information to make cities more efficient, cost-effective, safe, and healthy.
SAS and Penteon will work together to explore how SAS' connectivity platform can be incorporated into the projects currently underway by Penteon on industrial sensing solutions for locomotives, rail cars and track-side equipment.

Surge Telecom
Surge Telecom Ltd is a cutting-edge telecommunications start-up headquartered in Jamaica which provides specialized wireless telecommunications services throughout the Latin American and Caribbean Region. The company was started in 2015 by a group of tech entrepreneurs with the goal of creating lucrative and profitable niche telecommunication solutions that has significant impact on the countries in the LATAM region, especially the Caribbean. Surge's latest venture is in narrow band satellite communications services where it is aiming to bring affordable connectivity services to a number of sectors including healthcare, safety and security and agriculture. The MoU with Surge Telecom represents the third binding agreement for Sky and Space Global in the Caribbean region.

Unizen Technologies
Unizen Technologies (Unizen) is an Indian technology services company that, using satellite connectivity, provides managed services of IoT applications. It specializes in hardware and application development for safety and mission critical systems, high availability systems, high speed data acquisition systems and multi-core platforms, such as smart metering and smart farming.
SAS and Unizen Technologies will explore how Unizen Technologies can use SAS proprietary terminals as a backhaul, following Unizen's recent Nigerian contract win for the tracking of cattle.
Under the terms of each MoU agreement, SAS and the respective partner will continue to test, discuss and collaborate on how proprietary SAS smallsat IP can be incorporated into current and future projects to improve the reliability and accessibility of the service.
Executive Comment
Sky and Space Global's Managing Director and CEO, Mr. Meir Moalem said that it is with great pleasure he is able to give this update on the firm's most recent operational achievements. The company is excited to begin the newest R&D project with the electronics team at the Wroclaw University in Poland. Research is the lifeblood of innovation and I am very proud we are part of a team that will take space technology to the next level. The SAS team continues to work hard to enhance the company's global exposure and build on the firm's relationships as the final quarter of 2018 approaches... all of the binding agreements signed recently include commercial terms and will be transformed to full commercial contracts.