[SatNews] A progress report for a major company, and unlike a student's progress report, this doesn't require a parent's signature.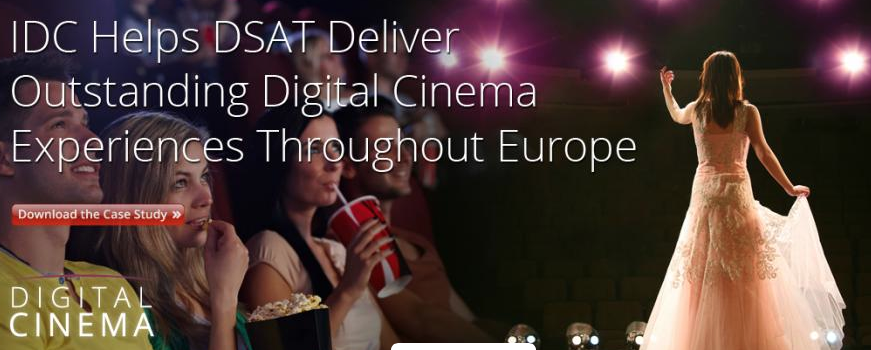 International Datacasting Corporation (TSX:IDC) ("IDC" or the "Company") today released an update on the Company's expected performance for the fourth quarter of Fiscal 2014, as well as the progress achieved against the action plan resulting from the Company's strategic review conducted in the second half of Fiscal 2014.
For the fourth quarter of Fiscal 2014, IDC continues to expect operating results to be improved relative to the third quarter. Revenues remain soft relative to historical levels, and the Company expects to incur an operating loss for the quarter and for the full Fiscal year. Inventory levels are stabilizing as IDC has adjusted production levels according to demand, and good progress is being made in collecting outstanding receivables.
Regarding the action plan detailed in the Management Discussion and Analysis released in early December 2013, the following progress has been achieved.
Sales: New processes introduced in Q4 are increasing forecast accuracy and tracking progress of deals towards closure. The first shipments of STAR Gen-2 were achieved during Fiscal Q4. As previously announced, updated LASER software is planned to be available for sale starting in the first quarter of Fiscal 2015.
Products: Hardware design has been completed for the first deliverables of IDC's new product architecture, and key elements of the software are being prototyped in order to validate their design. Updated products are expected to be available for demonstration by the second quarter of Fiscal 2015, with the potential for volume shipments before the end of Fiscal 2015.
Leadership: Steven Archambault and Steeve Huin, IDC's new Chief Financial Officer and Vice-President of Product Management respectively, started in their roles in December 2013, completing the leadership team restructuring announced last month.
Quality: Focussed attention to field issues has resulted in full customer acceptance of a major network upgrade delivered to a European customer in Fiscal 2013, and in collection of the outstanding receivable associated with that delivery.
Cost reduction: IDC has initiated a number of actions to control costs and conserve working capital. These actions focus on reducing product costs, discretionary expenses, and overheads, as opposed to cutting needed investments in R&D and Sales.
During the first half of Fiscal 2015, IDC plans to offer employees the opportunity to exchange a percentage of regular base salary for IDC Shares. This will reduce cash compensation requirements in this period, as well as increasing alignment of employee and shareholder interests. We are pleased to report that all members of the IDC executive team have expressed their intent to participate in the program, which the Company plans to offer to all full-time employees worldwide.
Commenting on the progress achieved on the Company's action plan, IDC's President and CEO Doug Lowther stated, "The actions we're taking are intended to not only improve IDC's short-term results, but also to put in place solid foundations for more robust and predictable performance in the future. We believe that IDC has the technology, the people, and the customers to achieve progressive improvement in results over Fiscal 2015."
The disclosure in this news release has been reviewed and approved by IDC's Board of Directors and is based on information available to the Company as of the date of this release.
IDC plans to announce Q4 and full-year Fiscal 2014 results, and to provide a further update on the Company's performance and business outlook, during the first week of April 2014 (three weeks earlier than last year's results announcement). A public conference call will be held at that time to permit investors and analysts to ask questions of IDC's management.
International Datacasting Corporation (TSX:IDC) is a global leader in digital content distribution for the world's premiere broadcasters in radio, television, data and digital cinema. The Company's products and solutions are in demand for radio and television networks, targeted ad insertion, digital cinema, 3D live events, satellite newsgathering, sports contribution, VOD, and IPTV. IDC is headquartered in Ottawa, Canada, with regional offices in Arnhem, the Netherlands and in San Diego, California. The Company has installations in over 100 countries and service offices in Thailand and Singapore, and an international network of value-added partners and resellers. For more information visit.