Kratos Defense & Security Solutions, Inc. (Nasdaq: KTOS) has been selected by the PSN Consortium, led by Indonesian satellite operator Pasifik Satelit Nusantara (PSN), to deliver a unified, ground station monitoring solution to support the first Very High-Throughput Satellite (VHTS) in the region.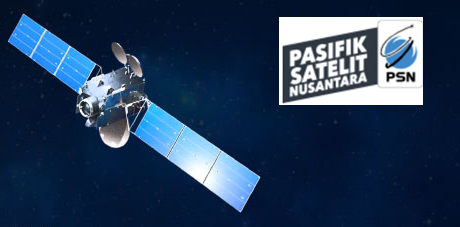 PSN will deploy and operate the highest broadband satellite in Asia on behalf of Indonesia's Ministry of Communication and Information Technology to bring Internet access to unreached parts of the nation's islands. The VHTS is expected to launch in 2022 and will carry more than 150 gigabits per second over the entire Indonesian territory to connect thousands of schools, hospitals and public buildings across the Indonesian archipelago.
To help PSN assure the highest level of Quality of Service (QoS) for customers and to track Service Level Agreements (SLAs), Kratos is providing a unified management platform in the Network Operations Center (NOC) that will display trends, analytics and key performance indicators across the ground station to help reduce costs and optimize operations. Unlike traditional siloed approaches, the platform will collect and consolidate metrics from its RF, network management and VSAT monitoring modules to enable correlation and analysis of the data providing PSN operators with a much more holistic view of service health and to track SLA compliance.

The Kratos Management Platform will be deployed in the NOC to centrally manage ground station operations. Across the ground station 11 gateways and 105 spot beams will be monitored for signal quality. Optimal network performance will be ensured by monitoring all the RF, IP and VSAT equipment within the gateways and remote sites. All the monitoring metrics will feed into an analytics engine to enable PSN to analyze performance and SLA trends and improve efficiencies over time.
Adi Rahman Adiwoso, CEO of PSN, said this Very High-Throughput Satellite is the most powerful in the Asian region and will help the company deliver internet access to millions of Indonesians that have been previously unreachable. In this effort, it is critical for the firm to deliver the highest quality of service to these users. Monitoring and management of the ground station is vital to our operations, so we selected Kratos as a partner because of their broad set of integrated products and proven performance.
Phil Carrai, President of Kratos' Space, Training and Cybersecurity Division, added that the operation of a Very High Throughput Satellite changes the dynamics and complexity on the ground. The company looks forward to working with PSN to support more customers, more capacity and more dynamic usage by enabling PSN's operators to automate, scale and analyze operations with the firm's end-to-end management platform.