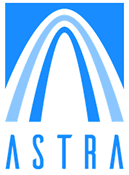 The Beloit Daily News is reporting that California-based Astra Space Inc. has scheduled a commercial rocket launch at the Pacific Spaceport Complex on Kodiak Island.
Notices from the U.S. Department of Homeland Security and the Alaska Aerospace Corporation indicate the launch is planned for Friday with backup dates scheduled through October 16, the Kodiak Daily Mirror reported Tuesday.
The notices don't name the company behind the launch, but other government filings name Astra Space, which is licensed for a suborbital flight of its "Rocket 1" vehicle.

"I can only verify it's the same company that launched last time," Alaska Aerospace Corporation CEO Craig Campbell said.
The private space company conducted a test launch at the spaceport in July that was terminated 21 seconds into the rocket's flight. The rocket was terminated before it reached its suborbital destination, but the launch was still considered successful, Campbell said. A suborbital flight is used for testing and does not travel into space.
To read the entire posting, please access this direct link...