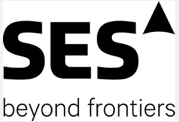 Good news for German viewers whereby they can continue to enjoy access to all ProSiebenSat.1 free-to-air channels in SD quality via SES's prime orbital slot at 19.2 degrees East.
Under the multi-year renewal agreement, SES will provide satellite capacity for the unencrypted transmission of the channels ProSieben, Sat.1, kabel eins, sixx, Sat.1 GOLD, ProSieben MAXX and kabel eins Doku, as well as the regional programs of Sat.1 in Bavaria and North Rhine-Westphalia. The contract also includes additional technical services from the SES's subsidiary MX1, a global solution provider of media services.
Nicole Agudo Berbel, Chief Distribution Officer and Executive Vice President Digital Publishing ProSiebenSat.1 Media SE said that in Germany, 46 percent of TV viewers receive their programs via satellite – and increasingly also in the best HD quality via the SES platform HD+. With this new agreement, they are ensuring that their free TV stations retain their high reach via satellite. She is therefore pleased to welcome the continuation of their long-term partnership with SES.
Christoph Mühleib, Managing Director of Astra Deutschland added that they are very pleased to continue working with ProSiebenSat.1, one of their most important customers. However, this renewal agreement is also welcome news for all satellite TV households, which can continue to receive ProSiebenSat.1 Group's unencrypted channels. Satellite is, and remains, the only transmission infrastructure that gives German viewers access to the full range of programs at no additional cost.