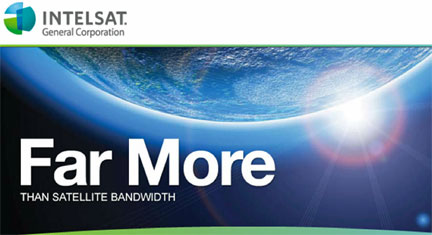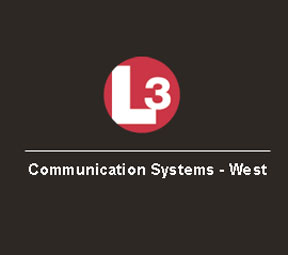 [Satnews] Intelsat General Corporation, a wholly owned subsidiary of Intelsat S.A. (NYSE: I), and L-3 Communication Systems-West (L-3 CS-West) announce the successful demonstration of new automatic beam switching technology that enables Unmanned Airborne Systems (UAS) fitted with L-3 CS-West satellite communications packages to operate on Intelsat's high-throughput satellite (HTS) platform, Intelsat EpicNG.
This software upgrade was funded and developed through a partnership between Intelsat General and L-3 CS-West to ensure that the existing unmanned aircraft systems (UAS) platforms can take advantage of the 3x–4x throughput improvement that Intelsat EpicNG enables. This demonstration was part of Intelsat's ongoing ecosystem work validating the compatibility of existing hardware with Intelsat's EpicNG high-throughput satellites.

This over-the-satellite demonstration was conducted on Intelsat's Horizons-1 satellite using three separate bandwidth segments and a navigation simulator representing a UAS flying through three separate high-throughput spot beams on a single Intelsat EpicNG-class satellite. Using an L-3 CS-West hub and terminal modems for the end-to-end test, engineers measured the performance of full-motion video and IP data between the UAS and the hub controller as the system automatically switched both frequency and polarization while the aircraft flew through the three separate beams.

The new Intelsat EpicNG satellites are designed to increase UAS data rate performance by 200 to 300 percent via their high-throughput spot beams and enable broadband performance to antennas with apertures smaller than 30 cm. This demonstration validated that the UAS could automatically switch between these beams without user intervention, thereby simplifying operations while fully leveraging this increased throughput.
Following this successful demonstration, Intelsat General and L-3 CS-West plan to conduct further tests with user platforms employing the recently launched Intelsat EpicNG IS-29 satellite. A demo video is available at this direct link...
"Through our collaboration with Intelsat, both airborne and ground users will be able to upgrade the software on existing L-3 wideband modems to provide automatic beam switching capabilities for service on high-throughput satellites like Intelsat's EpicNG," said Andy Ivers, president of L-3 Communication Systems-West. "These results mark an important milestone in providing our customers the ability to modernize their existing assets within today's fiscally constrained defense budget environment."

"This demonstration proves that modems using beam-switching technology will support UAS operations at very high data rates on high-throughput satellites," said Skot Butler, vice president, Satellite Networks & Space Services at Intelsat General. "This capability is an important step in the evolution of satellite communications for these critical platforms. Intelsat's EpicNG also provides inherent protection from signal jamming and greater throughput for full-motion video and other bandwidth-hungry payloads."