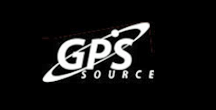 GPS Source, the US Army lead platform for M-Code integration, has announced the Enhanced D3, an upgradeable D3 (DAGR Distributed Device) capable of distributing SAASM or M-Code protected GPS data.
The Enhanced D3 is a cost effective and comprehensive solution that supports Department of Defense (DoD) GPS modernization efforts. The Enhanced D3 offers the ability to upgrade from SAASM to M-Code while integrating to the existing vehicle architecture and components. The Enhanced D3 replaces eight independent DAGRs, thereby eliminating requirements for multiple DAGRs and associated antennas, and creates an affordable migration plan to M-code receivers and reducing SWaP and system design complexity.
According to Robert Horton, the CEO of GPS Source, the importance of reliable GPS/PNT Data for synchronizing military operations and the need to protect against jamming and/or spoofing is understood by his firm. GPS is vulnerable and it is imperative that affordable tools are made available to the Warfighter to help them achieve their objectives, yet deny the enemy the same capability.
He added, "There is a congressional mandate to implement next generation M-code technology on all US DoD platforms. GPS Source actively pursues innovative technologies and capabilities that are designed to help prepare the U.S. Army and US allies for the future. The Enhanced D3, providing SAASM or M-code protected GPS is a perfect example of this pursuit."