SITAEL and the Italian Space Agency have signed the Prime contract for the PLATiNO Program — PLATiNO represents the first Italian answer to the Space Economy, aiming to the development of a new generation of multi-purpose, 200 kg SmallSats for innovative multi-mission applications.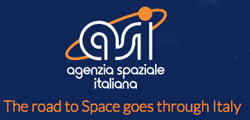 For this space program, SITAEL has built up an industrial team maximizing the synergies among the high-level key competences and proven heritage of the most important Italian Space industries, such as Thales Alenia Space, Space Engineering and Leonardo.
PLATiNO is the first all-electric mini-platform suitable for a wide range of missions (Hi-Res Optical, Mini-SAR, Telecom, etc.), deployable in a constellation and enabled by a high degree of technological innovation and, according to the company, constitutes a breakthrough in the space landscape.
The President of the Italian Space Agency, Roberto Battiston, said that by signing this contract, the company has settled the foundations of the development for a competitive asset on the international market, by developing production skills for high-tech mini-satellites based on components designed and manufactured in Italy at industrial level.
With the PLATiNO program, ASI enters the satellite segment that today is growing worldwide, enabling a wide range of missions, from telecommunications, to earth observation and scientific missions, which are characterized by low cost, an extremely competitive time to market and a natural propensity to develop satellite constellations, the great challenge of the next years in space.
The General Director of the Italian Space Agency, Anna Sirica, added that the contract for the creation of PLATiNO will provide Italy with several new technologies that can be used extensively on other segments of satellite systems developed by the European industry.
---
From February 5 to February 8, 2018, the SmallSat Symposium is being held in Silicon Valley, California, at the Computer History Museum... this event is a highly recommended venue for those who are interested in, or are developing, SmallSat projects and missions. To learn more, please access http://smallsatshow.com.