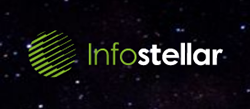 Infostellar and the Kyushu Institute of Technology ("Kyutech") have formed an official partnership in order to accelerate collaboration and development of StellarStation — under this partnership, Kyutech will become a StellarStation test user, allowing Infostellar to further refine the platform and support Kyutech's ongoing satellite projects.

Prior to this partnership, Infostellar collaborated with Kyutech on the ground station network for the BIRDS Project by providing a prototype of the current StellarStation platform. CEO Naomi Kurahara is also an alumna of Kyutech and conducted research under Professor Mengu Cho as a student. Following many years of cooperation, the new Infostellar-Kyutech partnership is the next step toward making this long-standing relationship into an official arrangement.
Kyutech has begun integrating StellarStation Amateur, an initial service focusing on UHF amateur band downlinking, into their local ground stations. This service enables frequent, automatic telemetry gathering from various satellites, including Kyutech's. In addition to the continued testing of StellarStation, the partnership encourages information and skill exchange between Infostellar and Kyutech engineers, as well as joint research on satellite operation.
Professor Mengu Cho said that Kyutech is looking forward to this partnership being a great source of support, as well as furthering the continued cooperation between Kyutech and Infostellar. In order to increase the amount of data sent from satellites to the ground, the options are to select specific data, process the data, compress the data, increase transmission speed, or increase opportunities for transmission. Considering the limited resources for small satellites, increasing opportunities for transmission seems to be the most effective method for now.
---

To learn from the world's foremost experts about exciting innovations like this that will affect your business, be sure not to miss Satellite Innovation 2018! Additional details and speaker information are all available at this direct link (satinnovation.com)...