Aerojet Rocketdyne Holdings has acquired 3D Material Technologies (3DMT) from ARC Group Worldwide — 3DMT is a provider of additive manufacturing (3-D printing) services to the aerospace, defense, medical and industrial markets.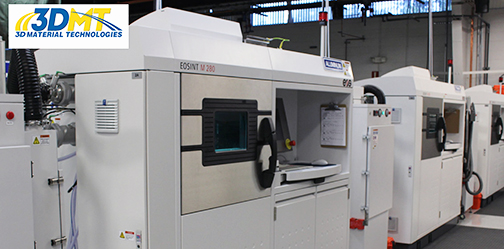 The acquisition complements Aerojet Rocketdyne's capabilities to develop and produce metal alloy additive manufacturing parts for aerospace propulsion and power systems. Aerojet Rocketdyne has qualified production parts for the RL10 and RS-25 liquid rocket engines and sees growth opportunities for these complex, valuable systems. Additionally, the company's defense business unit continues to develop and demonstrate the benefits of additive manufacturing for its hypersonic propulsion systems.
3DMT will continue to operate with its existing workforce at its 28,000 square ft. facility located in Daytona Beach, Florida. Aerojet Rocketdyne has more than 5,000 employees at 14 sites around the country, including approximately 650 employees at its facilities in West Palm Beach and Orlando, Florida. Terms of the deal were not disclosed and both the purchase price and ongoing financials are deemed immaterial to the business.
Aerojet Rocketdyne Holdings, Inc. CEO and President Eileen Drake said that as the company looks to the future, additive manufacturing will continue to play an important role in lowering costs and production timelines. This deal allows Aerojet Rocketdyne to broaden its application of this revolutionary technology.