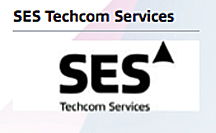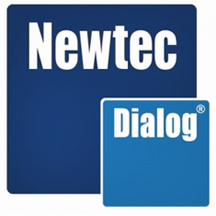 [Satnews] SES Techcom Services, a subsidiary of satellite operator SES S.A. (NYSE Euronext Paris and Luxembourg Stock Exchange: SESG), announces the company will be expanding its Astra Connect broadband service in Africa for the Enterprise and Oil & Gas markets via the Newtec Dialog® multiservice platform on SES's ASTRA 2G satellite.
SES is extending its current relationship with long-term partner Newtec—a company that specializes in the design, development and manufacture of equipment and technologies for SATCOM—by the new platform, which is due to be launched in Q1 2016 and will use the West Africa Ku-band beam of the ASTRA 2G satellite, which is located at 28.2 degrees East.
The platform will broaden SES Techcom Services' current portfolio and flexibly support different services, be it for consumer, Small Office, Home Office (SOHO) and SME customers, or for Enterprise and Oil & Gas customers. Newtec Dialog supports MF-TDMA and SCPC technologies, as well as Newtec's Mx-DMA™ technology, increasing bandwidth efficiency and service reliability for enterprise applications and enabling those services to run more cost-effectively and reliably than before.
Astra Connect broadband service is part of the SES broadband product portfolio. SES also announces the launch of SES Broadband, a flexible and customized high-speed broadband service in five African countries — see next story below the Executive Comments...
Executive Comments
"There are millions in Africa who remain unconnected today and at SES we are eager to connect them via satellite broadband services," said Gerhard Bethscheider, Managing Director at SES Techcom Services. "By using Newtec's new platform, our broadband offerings are efficient and scalable, and can be offered cost-effectively to our customers."
Newtec's CEO, Serge Van Herck, said, "As a multiservice platform, Newtec Dialog guarantees optimal modulation and bandwidth allocation, whether it is being used for enterprise, consumer broadband, cellular backhaul or mobility – and all of this combined in one single network. We are pleased it is meeting SES Techcom Services' needs and are grateful we are extending our partnership in this way."
---
SES' ASTRA 2G + SES 5 To Provide TV Content To Canal Holdings For West Africa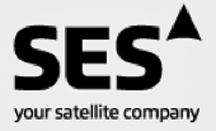 SES S.A.(NYSE Euronext Paris and Luxembourg Stock Exchange: SESG) has signed a multi-year contract to distribute Canal 3 TV channels across West Africa.
Under the agreement, SES will be providing broadcast capacity to deliver a Canal 3 payTV channels bouquet in Hausa, Savanna, Wolof and French languages across West Africa. Canal Holdings will be delivering its TV offerings to its DTH subscribers via SES's Astra 2G satellite at 28.2 degrees East, and distributing the same channels to Benin and Niger via the SES-5 satellite located at 5 degrees East. This agreement provides Canal Holdings with extensive West Africa coverage and the optimal technical solution.
Executive Comment
"We are delighted to have been selected by Canal Holdings to support their growth ambitions in Africa, and to broadcast their pay TV bouquet offering to Nigeria, Niger, Benin, Burkina Faso and Senegal. For consumers in this region, it means new content and new channels in four local languages," said Ibrahima Guimba-Saidou, Senior Vice President, Commercial, Africa at SES.