GomSpace A/S, a subsidiary of GomSpace Group AB (the "Company"), and the UK company Sky and Space Global (UK) Ltd ("SAS") have signed an amendment to the procurement contract between the parties signed on February 28, 2017.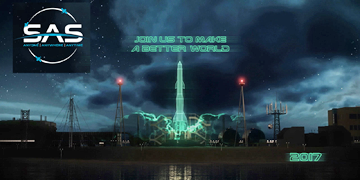 The additional order contains further development to increase the capabilities of the satellites. The total value of the new order is in the range of 13 to 15 million euros and will be delivered according to the procurement contract. First delivery will be in 2018.
Gomspace Group AB's business operations are mainly conducted through the wholly-owned Danish subsidiary, GomSpace A/S, with operational office in Aalborg, Denmark. GomSpace is engaged in the global market for space systems and services by introducing new products, such as components, platforms and systems, based on innovation within professional smallsats. The Company is listed on the Nasdaq First North Premier exchange under the ticker GOMX. FNCA Sweden AB is the Company's Certified Adviser. For more information, please visit our website on .
Sky and Space Global (UK) Ltd. is a UK incorporated company listed on the Australian Securities Exchange (ASX: SAS) with European and Israeli centers of Aerospace, Satellite and Software Industry Experts. Sky and Space Global is engaged in global narrowband communication design for providing global communication infrastructure based on smallsat technology and in developing software systems that will deploy, maintain orbit control and handle communication code between each of the nanosatellites to provide global coverage once a sufficient global network of smallsats is deployed.